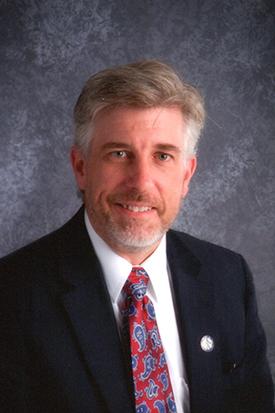 Soon after Dr. Douglas Dias was hired to be our new superintendent, Sophomores Simon Kent and Elias Sekkal sat down with him for a few minutes to find out more about his choice to move to the Berkshires and inquire about some of his initial impressions of our Tri-District. Dr. Dias will be starting with the Tri-District Administration on July 1st, 2015. Dias was formerly the Principal of Medway Highschool in Medway Ma. and Canton High School in Canton Ma., as well as the Assistant Principal at Westborough High School.  Dias has a Doctorate in Educational Administration from Boston College.
Echo: Ok, our first question is what made you want to become a superintendent?
Dr. Dias: Well, for me, it mirrors in many ways the same reasons I wished to become a teacher. I wanted to try and make the world a better place. I wanted to give back to a community. I wanted to do good. So, as a teacher you work with a small group of kids. And so I loved it, I loved teaching. I miss teaching. But some people I worked with suggested I pursue administration because they saw something in me, that they thought would allow me to help more kids. And so thats what I did. I became an assistant principal, then became a principal and eventually, now, a superintendent.
Echo: As a follow up to that question, what did you do before you became a teacher?
Dr. Dias: Oh yeah, before I went into education I worked as an engineer. I worked for General Dynamics down in Groton, Connecticut, installing reactors in submarines. I worked also at sea in the merchant marines, and worked on an oil tanker and a research boat, and got to see a little bit of the world. I got to develop some leadership skills and earn money to be able to pursue graduate school and become a teacher. I don't regret those experiences, but it allowed me to try something different. It's a very unique career path. And for me it helped also as a teacher to be able to cite of those things I did, working in industry. I taught Science, I taught Physics and Math; it was definitely useful to draw on some of those experiences, and create problems based on real life experiences for kids to solve.
Echo: So have you been in the Berkshires before? Specifically, up here in the northern region?
Dr. Dias:  No, not really, I mean, I have driven through it. I have always been struck by its beauty, but Mt. Greylock does have a solid reputation. It has a lot going for it, a very active student body, which for me is indicative of the commitment that the kids have to the school. There is test scores and again the reputation. So when I found out the position was available, I did a little bit more research because the system isn't just a high school, it's Lanesboro, it's Williamstown, it's kids from surrounding towns. For me it was the whole package in many ways. Also, it's the smallest district I've ever worked in before, which I really found intriguing and exciting, because I would be allowed to ideally get to meet people and get to know them in a much deeper level than you would be able to in a larger system. So, there was obviously some tradeoff to that, living in Western Massachusetts now means that it creates some challenges to my family, but ones that we worked out and allow me to make a commitment to this community fully, and I'm looking forward to it.
Echo: You mentioned you're moving into Western Massachusetts. Are you looking to buy a house in the school district?
Dr. Dias: Actually, that's the plan. Right now, I am renting. I rented an apartment just to get me started. I've got three boys, and my middle son is a junior in highschool, and he loves the school he is at, its the perfect school for him. What grade are you both in?
Elias Sekkal and Simon Kent: We're both Sophomores.
Dr. Dias: So you got to this high school. you love this school, and all of the sudden your family moves, and you'd probably be upset. To try and transfer there, and how good of a school is it they go to, still he's losing friends, and I wouldn't do that to him so, the plan is a year from now we will reevaluate and there is my wife, who went to Smith College. There is so much going on in this community. It's a nice merge. You've got some world-renowned culture in this area and you also have communities that have invested in education which I think is huge. The people that I've met in Lanesboro and the people that I've met in Williamstown have been consistently talking about how much that they care about the schools and the kids. I absolutely want to live in these towns.
Echo: So besides your middle son, is your older son in college?
Dr. Dias: Yep, he is just finishing up a program to be an EMT. He is actually taking the test Saturday. I have a younger son who is in fifth grade. So we've grown up and live in Milford Massachusetts. We like the community. My wife and I have lived there for twenty years. This was a big step for us. I have no regrets and I'm excited about it. The idea is that this year to immerse myself into the towns I found very exciting. So, its going to be fun.
Echo: Any favorite pastimes, hobbies, things that you like to do besides manage a school?
Dr. Dias: Right now, I'm a high school principal, so everything seems to revolve around my school. My hobby is going to be learning about the community. I do like to play tennis, I'm not very good at it, but for me it's more about having fun. I am very much looking forward to exploring the outdoors here. There are a lot of places to go and things to see, so for me it adds a sense of adventure to the whole process that I'm looking forward to. I start on July 1st ,2015, I know that there is a lot happening in this area that I know about and want to be here for, but I also want to explore the community and that sort of is going to be my hobby, to be honest with you. I'm looking forward to coming to school events at all three schools because I think that is important and that there are a lot of things are happening at all three schools, and that it will  let me understand how all of the schools' cultures are because each school has a distinct culture, and even though I will be working at all three schools, I want learn what that culture is, and how I can make it better, and what things are working.
Echo: I'm sure you know that the school district is in the process of considering to either renovate or build a new school. If you had the ability to impact the design of the new school or impact the renovation of the old school, what would you want?
Dr. Dias: That's a great question. I know that there is some work that has already been done. And I've been following what's in the press. I do read the local paper, but I have read some editions of the Echo as well. I've been involved in Building Projects twice in my career, and the proposal stage if you will, and this creativity that goes along with it is wonderful, and it seems like that a thoughtful and thorough job is being done here, trying to get input from the community.From me, since I'm not part of the community, I'm reluctant to say anything specific because this is going to be a community school. My job as superintendent is to help navigate the bumps, if you will, and so for me to make suggestions is presumptuous at the moment. People who are living here now, who know the school system, who know the community they're going to have a deeper knowledge should make the suggestions. But you know, it's going to be exciting. And one of the questions is whether to go along with renovations or to go with a new construction, and I know that there is money that goes along with that, and pros of cons of that, and over the next couple of months they are going to look over that and try and make decisions. So for me, things that I would like, I would ask you. What would you guys like in Mt Greylock? What do you think?
Echo: You're taking over as superintendent next year. Any ideas of policies you might want to implement? Or are you still in the researching the community phase.
Dr. Dias: Still researching the community phase. Do you see these binders? These are the materials I've asked to review. There's still lots of material to learn and so for me its about trying to read what I can, talk to people I know, and ask lots of questions. I'm coming in with no presumptions. Dr Noseworthy has done an admirable job in a very short period of time, trying to address things that he found important. All of his suggestions have been logical, but the idea for me is to ask questions and listen, get to know people, and get them to know who I am because there are times that things are going to get difficult and it is important for people to know who I am. I want them to know the strengths and also the weaknesses of who I am.
Echo: One final question: Do you have a favorite sports team or sport?
Dr. Dias: Yeah, I saw that question when you sent me the pre questions. I've followed the Red Sox my entire life, I'm a Patriots Fan. I love the New England Revolution as well. What I'm really looking forward to is being a Mounties fan. I know it sounds trite and cliche. Here's my problem with professional sports: They're paid an exorbitant amount of money, and it's business. When you guys play sports here, at high school, you do it because you love it. I'm not saying that they don't love it, but I bet they wouldn't do it if they weren't paid. So I'm looking forward to coming to a lot of sporting events, and cheering on you guys. You have a lot of sports here which, for a school of this size, I find to be fascinating, and, as I said earlier, encouraging. So I'm looking forward to buying some Mountie gear and supporting them.
Story by Simon Kent and Elias Sekkal