Snapchat Blocked
December 4, 2015
Filed under News
Hang on for a minute...we're trying to find some more stories you might like.
On Tuesday December 1st, Mt. Greylock's software blocked Snapchat–a messaging app which is popular for its image-based communication and automatic deletion capabilities–on its public wifi. The software, Sonicwall, automatically updates to stop content which is under specific categories. Mt. Greylock chooses to globally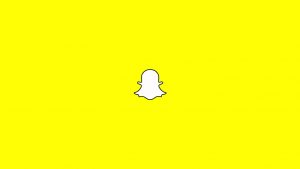 block some categories with Sonicwall, such as pornography and humor websites in order to comply with Children's Internet Protection Act (CIPA). Rob Wnuk, the Audio Visual & Technological Director for Mt. Greylock Regional School District, said "Snapchat has not been intentionally blocked by the school," and that "it is possible that it is now included in one of the categories that the school[through Sonicwall] chooses to globally block." Snapchat will probably not be unblocked, as it does not benefit the education of Mt. Greylock students, according to Wnuk, who said "As of now the school has not looked into the reason why it is no longer working and has no plans to do so. While Snapchat may be important to the student population, it is not an element of the educational curriculum of the school." Despite this, students with cellular data can still access Snapchat while on school grounds, and students without cellular can access the app at home.