Netflix's New Documentary Series is All About… Dogs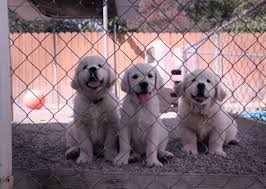 Hang on for a minute...we're trying to find some more stories you might like.
Netflix acquires and produces new titles so frequently that it's sometimes hard to find what you'll like on the site. There is one new title, however, that I find so wonderful and inspiring that it has very nearly restored my faith in humanity; and what it is might surprise you (unless you've read the headline of the article). It's Netflix's Dogs, a six-part documentary series starring none other than our faithful furry friends. You might think, "is this just a six-hour long dog video?" and while technically it is, it's a lot more than that. This brilliant new show doesn't just focus on the dogs; it zeroes in on the friendship aspect of man's best friend. It shows the people that devote their lives to protecting and helping dogs and shows the dogs that devote their lives to helping and protecting people.
The show contains six episodes: "The Kid With a Dog," the story of Corrine, a young girl with epilepsy and the service dog she bonds with; "Bravo, Zeus," which tells of Ayham, a Syrian refugee who goes on a rescue mission to rescue his left-behind Siberian Husky; "Ice on the Water," the story of Italian fisherman Alessandro and his aging Lab Ice; "Scissors Down," a tense highlight of competitive dog-grooming, in both Japan and the U.S; "Territorio de Zaguates," a heart-wrenching look at an overloaded dog sanctuary in Costa Rica; and finally "Second Changes," the story of Hearts and Bones, a dog rescue team located in New York, and Anna, who drives countless dogs from a Texas shelter to NYC, herself. Each story is so immensely real – we, as an audience, get involved not just with the dogs, but even more so with the people and the connection they feel to the dogs.
Take the first episode, for example. In "The Kid With a Dog," we don't even see the dog for quite a bit of the episode (the tiny children are also adorable, though), but seeing how the family member's lives are affected by Corrine's epilepsy and then afterwards seeing their lives with the service dog is truly wonderful. And the pure joy that the family gets the first time they see a video of Rory, the service dog, is sure to put a smile on your face. There's also a wonderfully heartwarming scene near the end of the episode in which we see Corrine and Rory lying down facing each other, both near sleep. Corrine reaches out to hold Rory's hand, and that single moment encapsulates everything that's happened in the episode: their bonding, the lowering of her defenses, and the dog's utter faithfulness. It's a true joy to watch.
I came for the dogs. I stayed for the stories of connection and humanity. Dogs is certainly worth the watch.