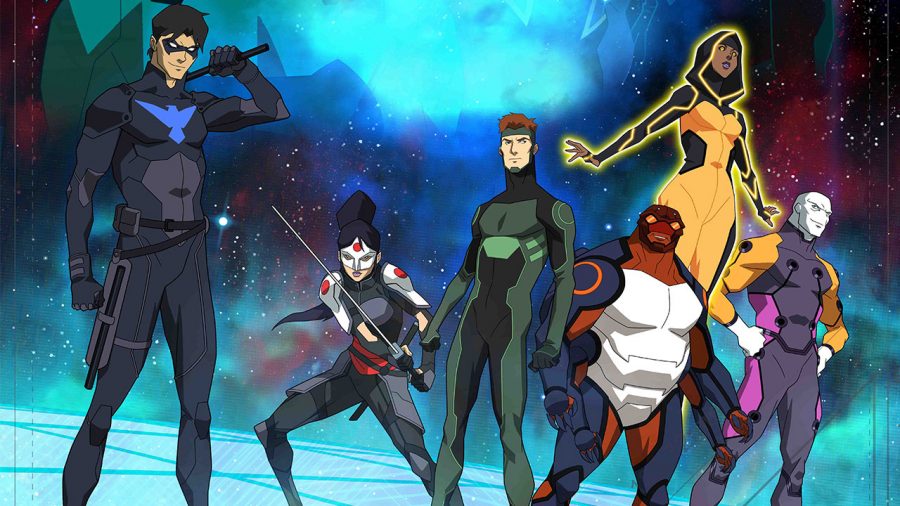 DC Universe
After nearly eight years, Young Justice has come back to entertainment. Young Justice is loose cartoon series adaptation of the comic book series by the same name. It is published by D.C. Comics, and features iconic characters such as Superman, Batman, Wonder Woman, and many other members of the Justice League. However, the main characters of the show are the sidekicks, like Robin, Aqualad, Kid Flash, Superboy, Miss Martian, and many more. Young Justice was cancelled back in 2012, and fans were outraged. Finally the show made a triumphant return with Young Justice: Outsiders.
Young Justice: Outsiders has been an incredibly entertaining revival to the series. It started out very strong with a fantastic premiere episode that brought back what everyone loved about the show, and some new changes. The story has been continuous, with a few filler episodes here and there. Each episode focuses on a select amount of characters from the full roster, which makes sense due to the massive cast of characters. Fan favorites like Nightwing, Superboy, Aqualad, Miss Martian, and many more return, and the show even that adds a few more characters this season.
The first two notable additions to the team are Halo and Brion, whose powers seem to develop as the story moves forward. Brion is the prince of a nation called Marcovia, and his sister was taken into to a meta-human trafficking ring, which serves as the main plot point for the show so far. Halo is a character whose background is very mysterious, as she has amnesia and can't remember who she is. She doesn't seem too connected to the main plot at first, but I think she will become more important n the back half of the season.
Young Justice: Outsiders has been a great return to the series. It brings back characters and style from the old episodes of the show. It really feels like the season was written right after the last one. Young Justice: Outsiders was definitely worth the horribly long wait. The show is halfway through the season, and will return in June. You can watch it anytime on the D.C. Universe streaming service for iOS, android, and P.C. Will's Rating: 9.5