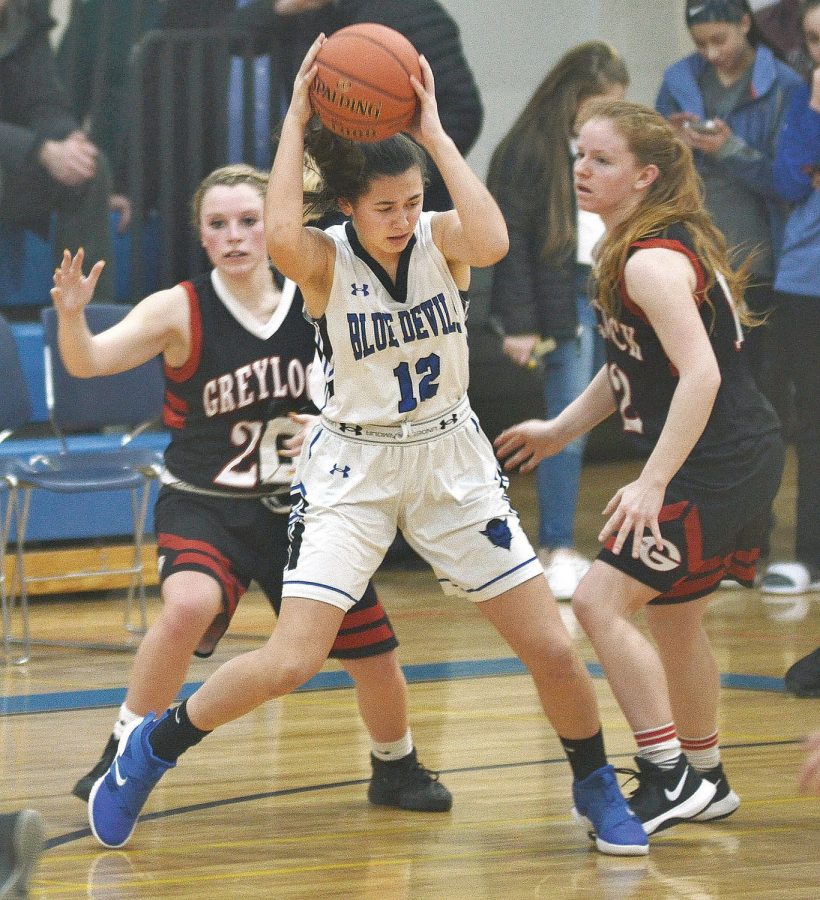 Berkshire Eagle
ECHO: How is the basketball season going?
ALBERT: The season is going well so far. In the beginning our record was not stellar, but we have been making a come back in our last 5 games and will hopefully continue pushing towards that 10th win we need in order to qualify for the Western Mass Tournament.
E: What are your goals this season?
A: Our team has a lot of goals, but one of the important ones is making it to Western Mass. We hope to qualify for the tournament as our season is wrapping up over the next week or so.
E: What have you accomplished so far as a team?
A: The games we have won have all been super exciting. We have played East Longmeadow twice, and we beat them by 2 points in a tight game the first time we played them. The 2nd time, we won by a little more so that was a great win, especially because East Longmeadow is extremely aggressive…We needed to overcome that as a team and it was great to see what we were made of. We also had a great win against a northern division team (Monument Mountain) in the beginning of our season, and we are preparing to play them again this Saturday. We have had a few other road wins against teams like Palmer and Southwick which were fun, competitive games, and we also just came off a win against Lee at home. Our record is 8-9 right now.
E: What was different about this season?
A: This season is very different from last year as we lost Lauren Howard, who was our best player and now is playing at the college level! We have had to rearrange our lineup, and now we try to capitalize off of our Guard speed in order to score points. Our forwards also have stepped up a ton, rebounding everything they can and making great plays near the basket. Overall, the entire team has needed to put all of our effort in to fill Lauren's shoes.
E: What's one thing basketball has taught you?
A: Basketball has taught me about positivity because you can never let yourself get down. You can never let yourself have negative emotions or else the game becomes a blur. Our team often says "next play" as motivation to move on from our mistakes. Everyone is going to make mistakes, and we need to know how to deal with that and bring our best effort to the next trip down the court.
E: What are some of the challenges of playing basketball?
A: Basketball can be challenging when you are up against a team you know is stacked because basketball is just as much a mental game as it is physical. So it is difficult to go up against teams that are really good without second guessing yourself, but our team has been able to overcome this challenge recently I order to have the confidence we need to win.
E: What about after you graduate? Do you think that you will continue to play basketball?
A: I don't think I will play in college because I am more interested in the other sports I play.
E: Do you have any advice to give for the younger members of the Mount Greylock basketball team?
A: My advice to the younger players on the team is to keep your heads up and keep working hard. Run as fast as you can on the court, be confident in yourself, and take chances.