Review: Ben Platt's "Sing to Me Instead"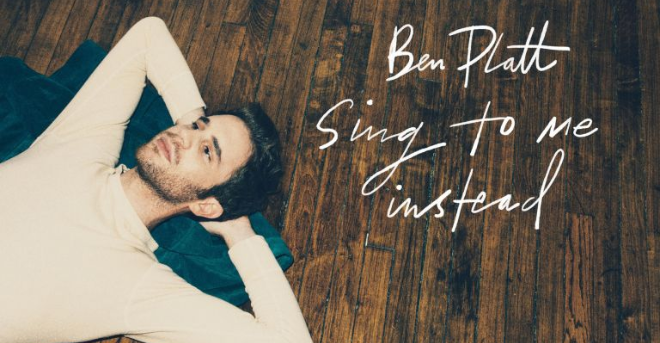 Ben Platt established his musical name worldwide with the 2016 smash hit musical Dear Evan Hansen, which earned him a Tony for Best Leading Actor in a Musical, a Grammy for Best Musical Theater Album (principal soloist), and universal acclaim. After Evan Hansen he's been mostly out of view of the public eye – besides for a performance at the Grammys and his viral collaboration with Lin-Manuel Miranda, he hasn't put forth any creative projects. Until now.
His hotly anticipated debut album, Sing to Me Instead, focuses mostly on love and relationships, and in it Platt opens up about his sexuality and men he's been in relationships with. He's made it clear, however, that although sexuality plays a heavy part in it, Sing to Me Instead is not a coming-out album –  he's said that "the whole point of this [album] is to be honest about my own experiences and talk about things that have happened to me. A lot of those things just happen to be with men that I've been in love with."
The style of the songs vary. Platt said he was influenced by such songwriters at Joni Mitchell and Carole King in his writing, and the influence is evident. Platt wrote a handful of the songs on the album himself.
One constant throughout the entire album is Platt's incredible vocal performance. His vocal range astonishes, well exceeding two octaves in almost every song. The repeated slamming of those high notes does grow weary after a time in certain songs, but his ability to go from that to soothing pianissimo is truly impressive.
Throughout the album, it's clear that Platt has a ways to go as a songwriter. Many songs simply repeat a phrase as the chorus, or rely on the vocals to carry the song, not the lyrics or melody. There's only so many times you can hear "Oh, oh-oh-oh-oh-oh-oh / Oh, oh-oh-oh-oh-oh-oh" and not want to press skip. But while some songs don't quite deliver, others do with extreme emotion and success.
This is apparent in one of my favorite songs, "Share Your Address," which captures the feeling of obsession in a new relationship. It's perhaps one of the only completely light tracks on the album. The lyrics are authentic and hilarious, with brilliantly delivered lines like "I just want to stare at your face / and spend quality time with your mother." Platt also shows the brilliant side of his songwriting in tracks such as "Grow as We Go," where he laments a relationship that simply wouldn't work,  "In Case You Don't Live Forever," a touching tribute to Platt's late great-uncle, who he said was "the only other queer member of my family that I knew about," and my personal favorite track on the album, "Run Away," a hopeful narrative of his parents' love story. It's at these moments that we see the magnificent artist Platt could become. Take it from me, Ben Platt the singer/songwriter will be as big, if not bigger, than Ben Platt the actor.
About the Contributor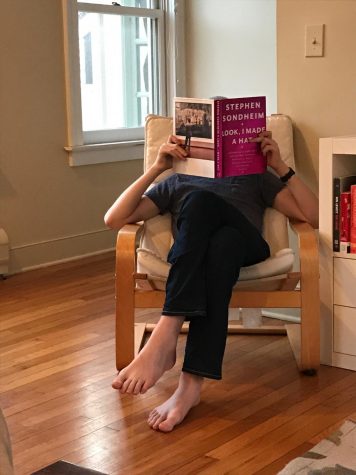 Sam Tucker-Smith, Staff Writer







Sam has been writing for the Echo for a year. When not writing his beautiful articles (and totally not missing his deadlines), you can...