Effortless Writing, Astonishing Stories in Chabon's Pulitzer-Winning Classic
The novel was published 19 years ago, but it's not too late to read it.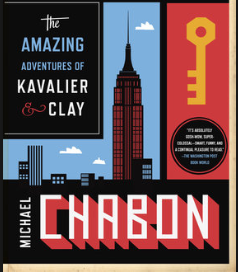 When I write book reviews, I try to stick to books that have been released recently, or at least books that are currently quite timely. The Amazing Adventures of Kavalier and Clay, master storyteller Michael Chabon's brilliantly crafted magnum opus from 2000, isn't really either of those (oops), but I felt a strong need to put out a review, as it's – to put it simply – one of the very best books I've ever read.
The winner of the 2001 Pulitzer Prize for Fiction, Kavalier and Clay focuses on the life of two young Jewish male cousins during the years pre, during, and post WWII .17-year old Sammy Klayman, who later adopts the name Sam Clay, is New York born and raised, fatherless, and an aspiring writer. 19-year-old Josef "Joe" Kavalier is a refugee from Prague, an illusionist and escape artist by necessity, and an aspiring artist. The two meet when Joe comes to America, and decide almost instantly that they have something greater to do. That something, for them, is writing comics, and not just the content-less trash on the newstands. They come up with the Escapist, and through much hard work, lots of time, and hundreds of pages of Chabon's effortless writing, they rise to acclaim. There are also two parallel love stories here: one, Joe's relationship with the mysterious, independent Rosa Saks, who's as far from a 'damsel in distress' as can be; and two, Sammy's eventual realization of his homosexuality sparked by his relationship with the radio star Tracy Bacon.
There's a lot more to the story than that – quite a lot more – and I'm not sure I can say more without giving much away. Kavalier and Clay never quite takes you where it expects you: I found myself on many occasions thinking "Oh. Wow. That happened," but never thought it unbelievable. Chabon's talent at creating such an incredibly lifelike world is extraordinary, and with it comes the astonishing ability for the story to weave to and fro unexpectedly to all ends of the globe, stretching across years and years, without ever taking a turn that seems unnatural. Every single event that occurs fits and makes sense perfectly, even if it's not what you expect or were hoping for.
In essence, one of the main things that makes Kavalier and Clay work is how the protagonists, Joe, Sammy, and Rosa, are so incredibly likable and cause the reader to root for them so passionately. Chabon makes their struggles real; the moments of happiness are blissful, and their personalities are so genuine that you can't help but get invested in their intertwining stories. Kavalier and Clay has the power to quietly break your heart on numerous occasions, leaving you in pieces, and yet all the while understanding why. When I finished the book, I felt both emotionally spent and as if I'd been on a journey. Although I'm 19 years late, I urge you: read this book.
About the Contributor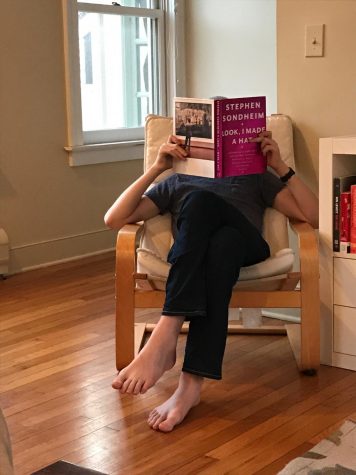 Sam Tucker-Smith, Staff Writer







Sam has been writing for the Echo for a year. When not writing his beautiful articles (and totally not missing his deadlines), you can...