Teachers React to Greylock Reopening Plan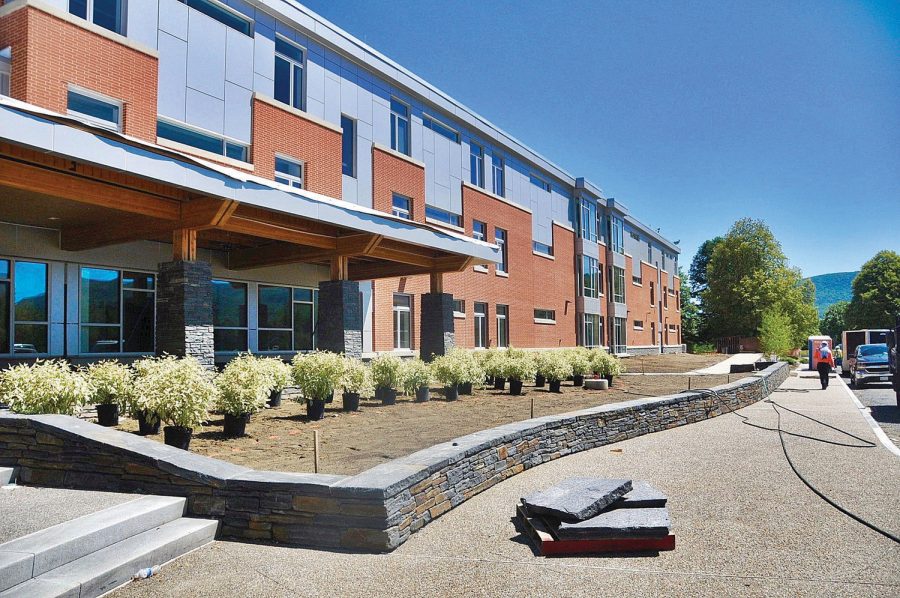 On September 1st, the Mount Greylock Regional School District finalized its reopening plan for the 2020-2021 academic year, followed by a Zoom meeting on September 2nd to announce the plan to families. The school year, starting on September 16th, will begin entirely remote for the first two weeks, followed by a hybrid model from October 2nd onward. 
With this school year looking different than past, teachers have had to adjust to the uncertainty and various challenges just like students and their families. 
Starting on August 31st, teachers began returning to school and are required to be in person in the building even in a remote capacity. 
"I'm nervous and concerned as most are. I hope for the safety of us, our families and our entire community and I worry about the details that still need to be worked on to ensure our safety," said Spanish teacher Amy Kirby.
Despite many of the concerns that will accompany the announced plan, teachers are excited to return to work. 
English teacher Kellie Houle said, "I cannot wait to welcome our students back to fill our classrooms with the enthusiasm and intellectual curiosity that makes Mount Greylock a special place." 
History and Psychology teacher Tom Ostheimer said, "We miss our students terribly and we are impatient to get back to the work we love."  
The major concern for teachers going into this school year is familiarizing themselves with the new technology and platforms provided for virtual learning. 
The first week of Professional Development was used to train teachers on Canvas and Zoom, two platforms that will be used  "to provide a more engaging learning environment for our students in both remote and hybrid models," according to Ostheimer. 
While many teachers have used Canvas in the past to connect with their classes, some are working on setting up their sites in the days leading up to the new school year. Math teacher Robert Thistle said, "I am working on setting up my Canvas site. All my courses use Zoom and the ELMO this year." 
Other teachers have sought out conferences and workshops during the summer to help create a better learning experience. 
"One conference in particular was created for language teachers that married language pedagogy and technology," said Kirby. "Remote learning is changing the way that we deliver material and instruction and the bigger questions that we are all contemplating are coming through the lens of having remote and in person teaching."
"While this school year might be different from years past in many ways, I am confident that we will all continue to learn and grow in ways we cannot even imagine yet," said Houle.