"The Hardest Business Decision I've Ever Had to Make"
Local Businesses Reflect on COVID-19
May 11, 2020
Just a few months ago, Spring Street Market, a local business of Williamstown, was bustling, filled with customers in search of sandwiches and baked goods. Now, the store is as closed and desolate as the street outside. "What the closing came down to was that it became really scary," Karen Gosselin, owner of Spring Street Market, said. 
Spring Street Market is just one of the countless stores in Williamstown and across the globe that has shut down because of COVID-19, a virus sweeping the world. When Massachusetts Governor Charlie Baker ordered the closing of all non-essential businesses on March 24th, the majority of local stores closed, not knowing what the future would bring. 
Some food businesses remain open, like restaurants for takeout only. But with many stores closed, most owners and staff alike can no longer rely on income from their stores. 
In Williamstown, stores such as Blue Mango, Spice Root, and Ramuntos are open for takeout. Others are completely closed, like Chapter Two Books and Purple Dragon games. Many businesses have closed their physical store, but remain available through their online presence.
Where'd You Get That?, a toy store in Williamstown, is one of those. Vice President of the store Ken Gietz said that "the store door is closed, so we wind up getting people calling in and ordering stuff and picking it up outside the store, and we also make deliveries locally."
Gietz added, "fortunately members of the community seem to be looking for things to do like puzzles and games, and all sorts of things along those lines, which is helpful for us." Keeping Where'd You Get That? open for pickup and delivery has helped the business financially, as many people are still buying items.
While some food businesses are open for takeout, Spring Street Market decided to fully close. The store stayed open for to-go for a week, but then made the decision to stop. "I would say single handedly that was definitely the hardest business decision that I've ever had to make, and one of the hardest decisions I've had to make in my 50 years, really," Gosselin said.
"
The risk to customers and my staff; I just couldn't do it. I don't know if it was the best decision, but it was the right decision at the time. I just really in my heart believe, as you hear in the news, that everybody needs to go home and we need to stop this."
— Karen Gosselin
"The risk to customers and my staff; I just couldn't do it," she added. "I don't know if it was the best decision, but it was the right decision at the time. I just really in my heart believe, as you hear in the news, that everybody needs to go home and we need to stop this."
As of right now, stores are awaiting the go ahead from governor baker to open, but business will not be as abundant as past summers due to the cancellation of The Williamstown Theatre Festival (WTF). This festival is an annual occurrence, and brings customers in from all over, including both the attendees and performers. 
But, on April 7th, it was announced in a press release that this year it will not go ahead as planned due to COVID-19. Instead, they are partnering with Audible to do a version that can be heard. This will make it available to listen to globally, but will seriously cut down on the number of potential customers that come to Williamstown this summer.
Gosselin, who often acquires a great deal of business from the people who come to see WTF, said, "I'm petrified to be honest with you, of what the summer is going to be like." She added, "It'll be our first summer without any of that business, so it'll be truly just relying on the locals. Thank God we have amazing people here."
Although there will be no customers from WTF, Gosselin said, "Am I going to say, 'Oh, we're going to go out of business.' No, absolutely not." Spring Street Market has catered many events in the past, and Gosselin hopes to expand on this aspect of her business. "I think that will take off more because people are going to be entertaining more from home."
Spring Street Market, along with other stores, does not have a definite date of opening, but Gosselin said, "We are probably going to have to do take-out and curbside service for a while, but we can't be closed more than May, just for sanity alone." 
While some food businesses are closing, Wild Oats is still open. Scott Menhinick, the marketing and owner relations manager said, "the most significant development for us has been the move to curbside pickup with our customers." It is also still open for in-store shopping, although pickup is strongly encouraged. 
Explaining the advantages of curbside pickup, Menhinick said, "customers can basically order from home, stay in their cars, and we bring stuff out to their cars, so there's no contact with the public." He added, "it lowers the amount of shoppers in the store at any given time which is healthier for them and our employees"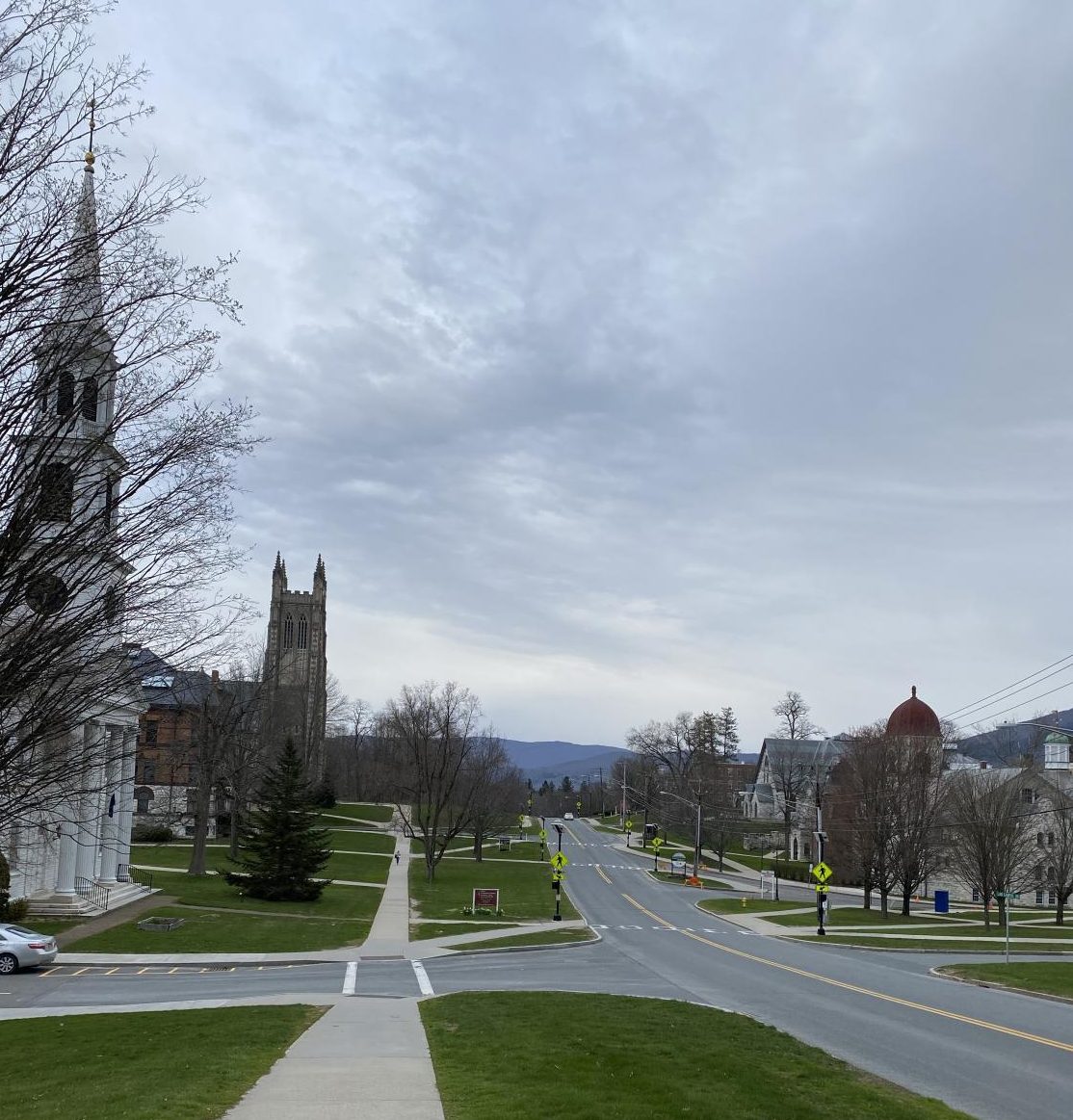 Photo courtesy of Maddy Art
Wild Oats has constantly been looking for ways to keep the community and employees safe, so has set aside the first hour they are open for customers sixty and older only. 
"We changed our hours around that time as well, to make sure that it was the first hour of the day for those folks," Menhinick said. The store is now open from nine to eight, seven days a week.
To keep the physical exchange between customers and employees to a minimum, Wild Oats has implemented a number of safety measures. Menhinick said. "we're now all wearing masks in the store, which is a recent development this week." Additionally, the store has "new plexiglass screens up at the registers to try and keep a little distance between the customers and the cashiers, which is very difficult to do." 
Many stores have been forced to lay off employees, and Wild Oats is no exception, although they have not had to as much as some other stores. Since there is no longer a hot bar, "We didn't have jobs for everybody that would be doing that," Menhinick said. "But for the most part, we've been able to shift people around to do other things."
He added, "We've been very lucky that we're an essential business." While some non-essential stores have had to lay-off a number of employees, Wild Oats has not been put in an as unfortunate position.
But Nature's Closet, an outerwear store, has had to make seven cut-backs of their employees. Beth Mclean talked of the re-hirement of some, and said, "Hopefully, we'll be able to at least hire back myself and two other employees." 
While Nature's Closet is currently closed, there are still ways to support it. Mclean said, "I can drop stuff off at their [customers] homes." She added, "Buying gift cards or store credit helps us."  
Many stores still have to pay rent, but are not able to make money through selling. For Mclean, that concern is not a relevant one. She said, "Our landlord, Mark Paresky, has been absolutely amazing and he is raising our rent until further notice."
The store has been able to acquire loans, and Mclean said, "The [Williamstown] Chamber is doing a ton." The chamber has been a source for many of the local businesses. "Just being a conduit of information; that's really all they can do," Mclean said. 
For stores all over Williamstown, the news that Williams College was closing came as a bad sign for the future. Mclean said, "It was as if someone had dropped a bomb." She added, "We [local businesses] all got the news at the same time, and we all looked to each other for solace."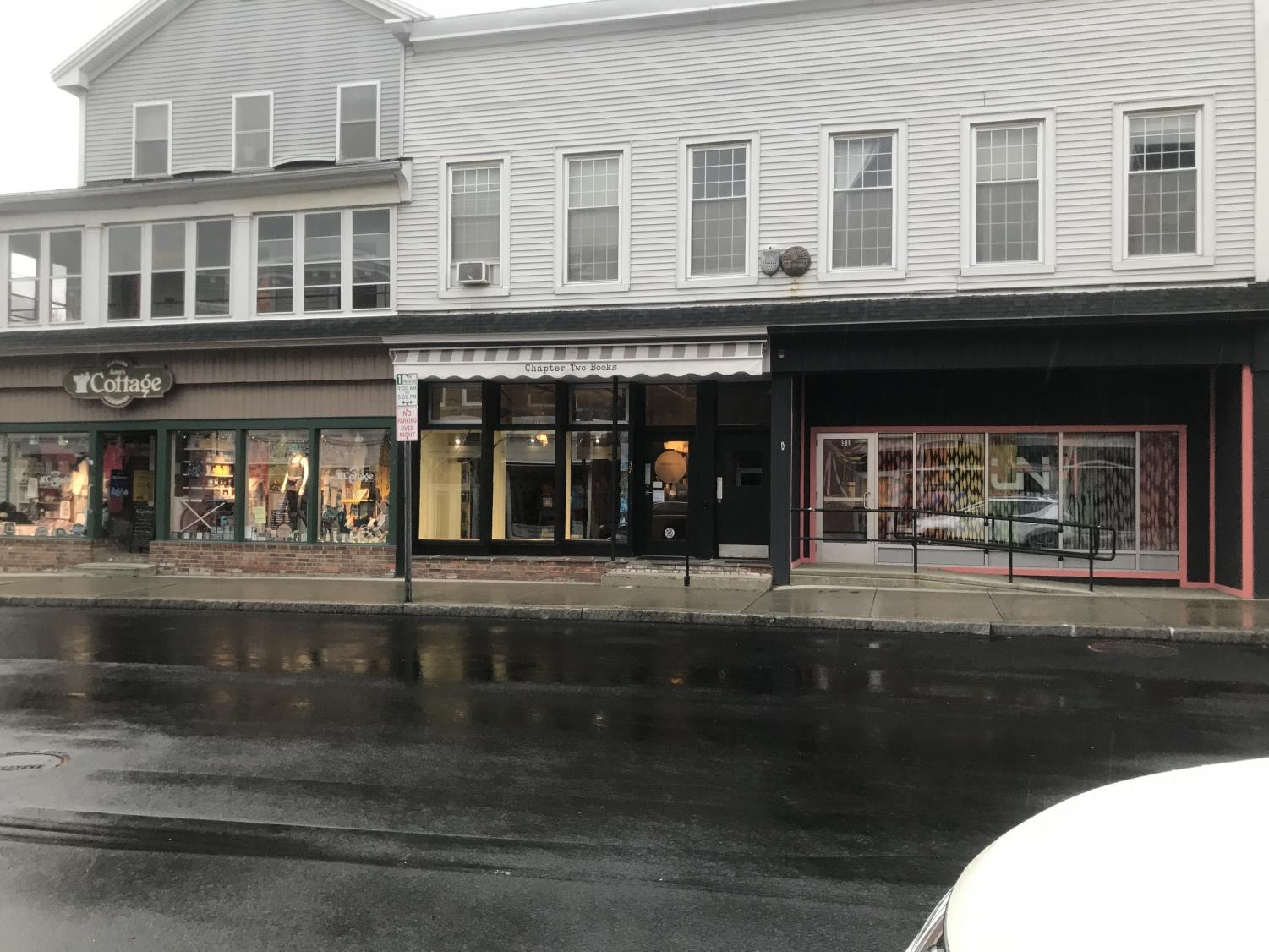 Chapter Two Books closed even before Williams did. Marisa Daily, Book Manager, and Andrea Malone, Marketing Manager, commented on the impacts COVID-19 has had on the store. 
"Our last day of business was on Friday, March 13th. We closed our store in conjunction with the closing of the Milne Public Library, since much of our work is done in our Donation Center at the library," they said. 
"As the full reality of this situation became clear, our primary concern was not about our business but about the health of our volunteers," they added. "We have over fifty community members working at the store, and many of them fall into high risk categories for COVID-19."
Not being open has been difficult for many stores, including Chapter Two Books, in aspects other than financial. "Many people find comfort in books and our inability to get books into the hands of customers right now, when they may need them most, has been hard."
When asked when the store is hoping to open again, they said, "we will not reopen until the library is open again and social distancing guidelines are no longer in effect." But, "we miss being in the store and talking books every day with our community."
Purple Dragon Games, a store where people can come to play tabletop games together, is fully closed. "My store is built on events, and it didn't feel responsible to encourage/allow people to gather in that way," Nico White said.
"I think it'll be okay for the health of the business assuming the closures don't last too long," he said, "but I'm lucky that Williams is my landlord and is understanding, so my costs are also very low while closed."
The future for all of these local businesses is uncertain, but as we progress aspects of the opening of stores will become clearer. The majority of stores are not selling nearly as much as they would normally, which is scary for many. 
These times can be confusing and unpredictable, but, as Mclean of Nature's closet said, "We live in such a great community, I know we'll all rally and get through this."