Food in the Coronavirus Era
April 27, 2020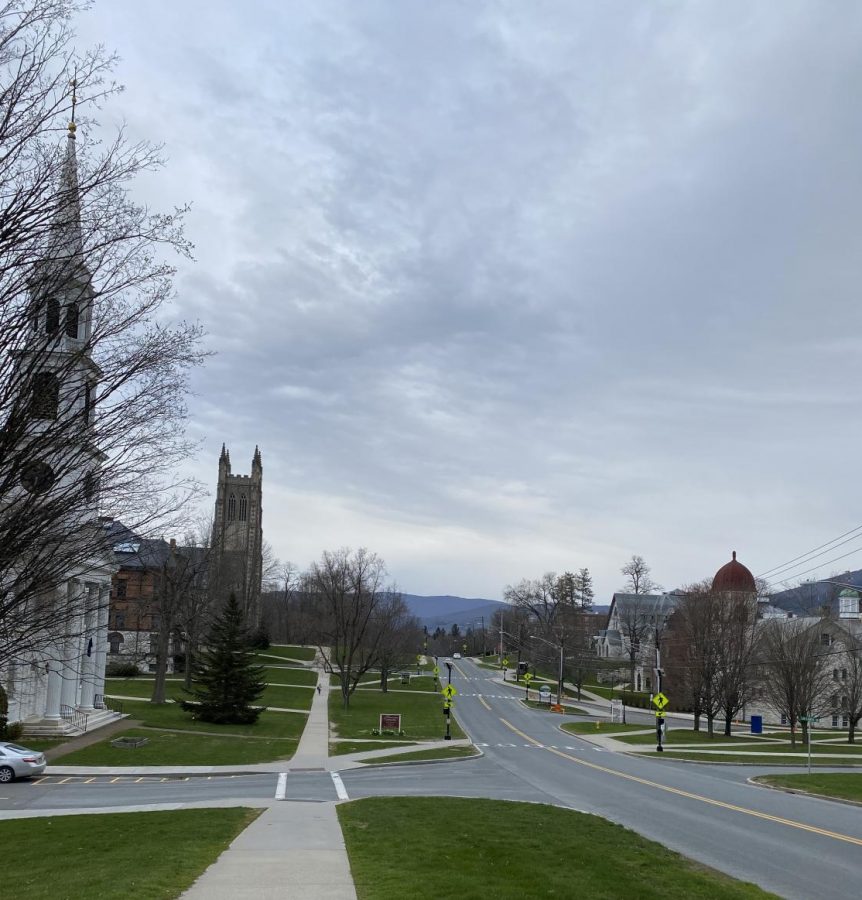 Photo courtesy of Maddy Art
The coronavirus has disrupted nearly all ways of life. Where we spend our days has also drastically changed: students are no longer in school, and adults are working from home. The restaurant and food scene overall has changed drastically. Grocery stores are running out of flour and canned goods as families stock up. Some stores even recommend that shoppers stay in their cars and get curbside pickup. Restaurants can no longer serve food and therefore have shifted their focus on delivery and takeout. Although there are still many who get takeout weekly, restaurants have taken a big hit and some may not be able to recover. 
People have taken to their home kitchens trying to make bread for the first time with some pretty funny results. I have seen pictures of loaves that did not rise or ones with huge air pockets. Overall it is great though to see tons of new people trying new things. If making a tough dinner recipe fails, there are lots of restaurants doing takeout, so no worries. 
On the matter of takeout, I know that some people are nervous about the possibilty of getting the coronavirus through the food or packaging. There is no evidence that the virus can be spread in food. But the virus can live on bags and surfaces for up to nine days. So it is just important that you use lots of caution when picking up takeout or getting delivery. For takeout, just be very conscious of what you touch and wear a mask if you come in contact with people. Be sure to use hand sanitizer before you get in the car, and discard the food packaging outside to ensure it doesn't come in. And then of course wash your hands vigorously for 20 second once inside. And after dinner make sure to wipe down the high touch surfaces with disinfecting wipes. In general, I have been very conscious about social distancing and taking steps to protect myself and my family and I feel fine getting takeout or delivery. 
If you want to get into cooking or baking over this break try something easy at first like chocolate chip cookies. The go-to recipe for those is the classic tollhouse one on the back of the chip bag. You could try a sweet loaf like banana or pumpkin bread, Kingarthurflour.com always has very reliable and delicious recipes. If that all sounds too easy you could try making homemade pasta. Although it seems intimidating it's easy and fast to make. Top your pasta with some local veggies and damn that's a good meal. Other ideas, if you have lots of berries you could try homemade jam. You could try to recreate your favorite meal from a restaurant, like a chicken sandwich or homemade mac and cheese. And if you really want to hop on this trend you could try making bread (again Kingarthurflour.com has the best recipes). Just try to have lots of fun making something new and if it fails that just makes for a good story. If you make something crazy or have a big fail I would love to see it, and you could send a photo to ggerry@mgrhsstudent.org. 
Restaurants with takeout:
*Times subject to change, call to ensure availability
The '6 House Pub:   Takeout Friday & Saturday dinner. Email celebrate@1896house.com. 413-458-1896
Berkshire Palate:  Takeout, Curbside, Delivery.  Dinner Wednesday-Sunday.  413-458-6304
Blue Mango:  Takeout, Curbside, Delivery. Lunch & Dinner Daily. 413-458-0004
Freight Yard Pub:  Daily Family Meal specials, plus full the full regular menu available for takeout. 413-663-654
Hot Tomatoes Pizza: Business as usual!  413-458-2722
Neighbors Catering & Hospitality:   Takeout (from The Orchards Hotel) or delivery.  Dinner Tues, Wed, Fri.  413-770-1992
Pappa Charlies Deli: Takeout Daily. 9am-3pm.  413-458-5969 
Pera Bistro:  Takeout or delivery daily.  413-448-8676
Spice Root:  Takeout (curbside) and delivery. Lunch & Dinner Daily.  413-458-5200
Tunnel City Coffee:  Takeout. Daily 6am-6pm. 413-458-5010
Wild Oats Cafe:  Pre-packaged prepared food available. 413-458-8060
The Old Forge: Takeout. 11:30am – 9:30pm 413-442-6797
Public Eat+Drink: takeout from 4pm to 8pm Wednesday – Sunday. 413-664-4444