An Interview with Finn Welch '20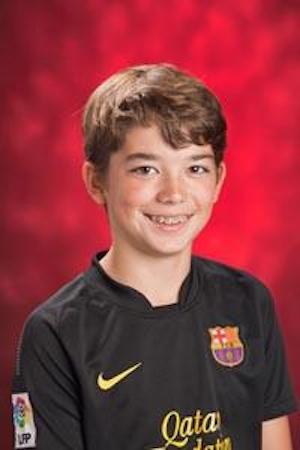 Hang on for a minute...we're trying to find some more stories you might like.
Echo: Ski season; how is it going?
Welch: Ski season is very fun. We haven't had a lot of snow lately, but finally we got some. We just started classical skiing, and I haven't done that in a couple of years. The captains are nice; they're taking charge and making sure us seventh graders don't get into trouble. So yeah, it's pretty fun.
Your favorite class this year?
I think my favorite class would have to be Social Studies.
And why is that your favorite?
Mrs. Kaiser is the nicest person ever.
Good answer. Your favorite thing to do outside of school?
My favorite thing to do outside of school and in school is to play soccer. I play soccer like everyday, but not when there is snow on the ground. Well actually yes when there is snow on the ground. I went to the turf with my friends, and we played in a good amount of snow, and it was fun.
Your goal for 2015?
One of my goals is to try to do two days of half an hour of yoga a week. I've been reading up on it and found that it relieves stress. And I have a lot of work this year, so I'm just trying to work through it and relieve stress.
Is it hard to manage all of the work?
Yeah, it's very hard.
How do you organize it?
I have a separate homework folder for every class, and if I have homework for the class that I was just in then I put it in my backpack, and all of the homework folders that I have will be in my bag if I have homework.
Okay last question. What do you look forward to most about February break?
For February break I'm going to Florida to see my grandparents.
Oh cool! For how long?
I think for two weeks. We usually go three times a year because they live there in the winter.
Awesome. Well I think that does it. Thank you Finn (shakes hand).
Thank you. You did a good job Nick (chuckles).