Girls soccer bounces back, defeats Pittsfield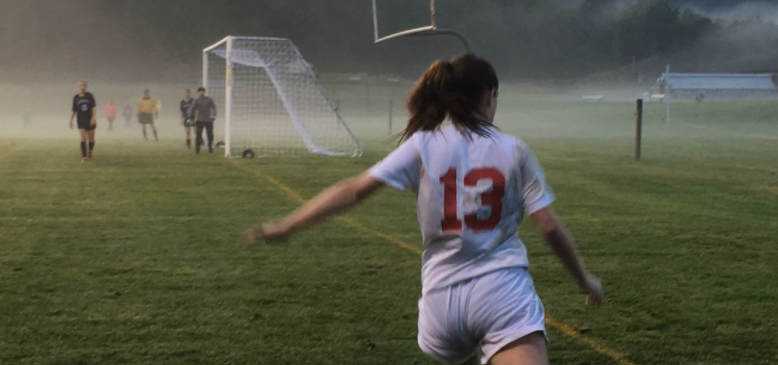 In their regular season opener this Thursday, the Mount Greylock girls' soccer team made history by beating Pittsfield High School for the first time in over ten years. The weather, which ended up ending the game early, created a wild setting for such a battle.
Both teams fought through most of the first half without scoring, leaving the score 0-0 until the 44th minute, when Pittsfield's Britney Perkett scored just before the end of the half. Going into the second half, the Mounties were ready to bounce back, and they did as junior Karen McComish turned a penalty kick into a goal that tied the game. But the Mounties were not yet satisfied, and they scored two more goals in the next ten minutes. Freshman Delaney Babcock scored unassisted at 53 minutes, and sophomore Charlotte Rauscher changed the score to 3-1 two minutes later, scoring with an assist from fellow sophomore Madison Ross. Commenting on the rapid succession of Greylock's goals, Rauscher said that "starting the second half with [McComish's] goal really just gave us momentum. That momentum carried us through the next two goals. It felt great, because a two-goal lead takes off a lot of pressure."
Later in the second half, clouds drifted over the field, making it hard to see. When the clouds brought rain, and then far off lightning, the game had to be suspended. The Mounties' and the Generals' seventy two minute battle ended with a score of 3-1.
This game ended Pittsfield's extensive reign over the Mount Greylock girls' soccer team. In addition, the team's future looks bright; none of Thursday's scorers were seniors, and Babcock and Rauscher are a freshman and a sophomore, respectively. This Saturday the team will play at home again, this time against Lenox.
About the Writer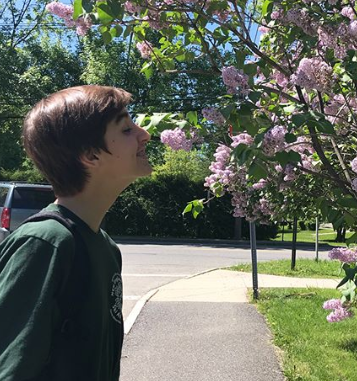 Owen Tucker-Smith, Editor-in-Chief
Owen has been on Echo staff for three years. When not writing, editing, and publishing stories, he can be found doing nerdy things (playing the piano,...