Wells and Seid lead Girls' and Boys' Cross Country Teams to Victories at Home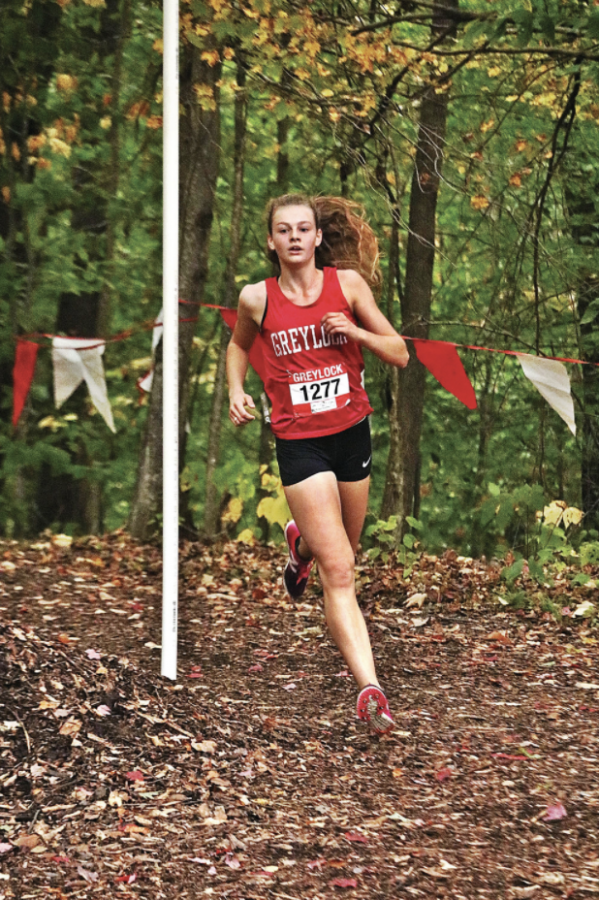 On Wednesday October 4th, on the trails of Mount Greylock, all it took was seventeen minutes, twenty-one seconds for freshman Jackie Wells to complete the 4.2-kilometer course and land her third league win of the season. Wells had won the season opener at Lenox by over 20 seconds, and two weeks later won again at Wahconah. She has been followed by a consistant pack of her sister, Lilly, eighth graders Kate Swann and Josie Smith, freshman Hazel Scullin, and junior Margo Smith. At this race, Lily Wells, Scullin,  Josie Smith, Swann, and Margot Smith took 3rd through 7th, respectively, leading the girls' team to a 19-43 win over their opponent, Wahconah. A second pack, led by eightth grader Mackenzie Sheehy, took 11th through 19th, giving the team a dominant 15 spots out of the top 20.
On the boys' side, Mt. Greylock beat Wahconah 15-49 and Taconic 19-39. This race was a milestone for the team as it marked the team's 40th consecutive league win. The race was won by junior Jesse Seid, who finished the course in fourteen minutes and fourty-three seconds. Seniors Sam Culver (15:15), Owen Brandriss (15:32), and junior Josh Cheung (15:39) followed Taconic's Jacob Paris to round off the top five.
Last year, the girls were the Western Mass runners-up, after Lenox. The addition of the Wells sisters to this year's team along with impressive performances especially from the underclassmen are resulting in a narrower gap between the two teams; in week two of the season Lenox just edged out the Greylock girls 26-29. The boys, who are the reigning Western Mass. champions, are looking to defend their title and earn their eighth title in a row this November.
About the Writer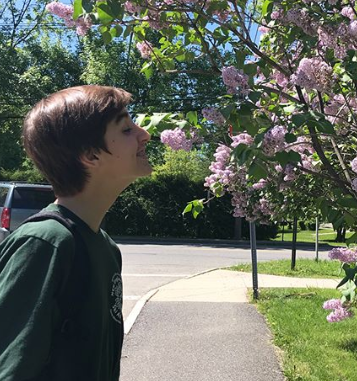 Owen Tucker-Smith, Editor-in-Chief
Owen has been on Echo staff for three years. When not writing, editing, and publishing stories, he can be found doing nerdy things (playing the piano,...