Mt. Greylock Model UN Returns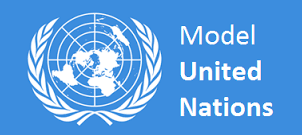 Hang on for a minute...we're trying to find some more stories you might like.
Last spring, a group of Greylock middle schoolers and freshmen met weekly to discuss timely issues in the form of a Model United Nations. A model UN is essentially an activity in which students can represent countries, political figures, or other important elements of the United Nations, to learn about diplomacy and country policy. Students practice real UN procedure, developed speeches, and strengthen debating skills. Last year Williams College sophomore Audrey Lee and junior Darla Torres decided to bring the Model UN program to Mount Greylock. According to Lee, " I initially wanted to start a MUN club at Greylock simply because I really missed doing Model UN. During three years in high school, Model UN was one of my main passions… After coming to Williams, where there is no MUN program, I began to think of ways to fill this new void in my life… I made it my objective to bring Model UN, which gave me experiences I would not trade for the world, to students at Mt. Greylock."
At an informational meeting last Spring, students were told to collaborate through the analogy of a fruit salad; rather than representing countries, they represented fruits. Interested students attended meetings every Sunday after that until the end of the year. Through the development of position papers, the writing of speeches, and the research process, students got to understand how the UN works. They decided to focus on child soldiers as their issue of discussion and debate.
This year, the Mount Greylock Model UN Club has expanded its size, now hosting mostly freshmen and sophomores, and is ready to continue its exploration of diplomacy and MUN procedure. On her goals for this year, Lee states that "I hope that this club allows students to discover new interests, ways of thinking, and mostly, to grow. Through Model UN, students are exposed to many different important world issues, and are challenged to adopt perspectives which may be at times controversial and hard to defend. As the coaches, Darla and I believe that our training will help to unlock every student's potential, encourage their love for learning, and contribute to their personal growth, by building their self-confidence and leadership skills so that they may tackle any ambitious projects they wish to undertake, in the Model UN world or outside."
The club members plan to attend conferences this year. Model UN Conferences are essentially simulations of a UN Meeting, but many "delegations," or teams, attend. While awards are presented at the end, these events are more about the experiences of being able to debate issues collaboratively. This November, several Mount Greylock MUN students plan to attend the Clark University Model UN Conference, and the club has discussed traveling to more conferences with a larger group in the future.
About the Writer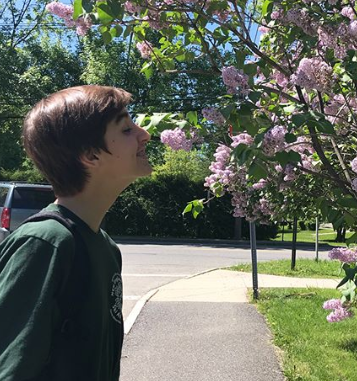 Owen Tucker-Smith, Editor-in-Chief
Owen has been on Echo staff for three years. When not writing, editing, and publishing stories, he can be found doing nerdy things (playing the piano,...