Girls' and Boys' Soccer close regular seasons, look to Tournament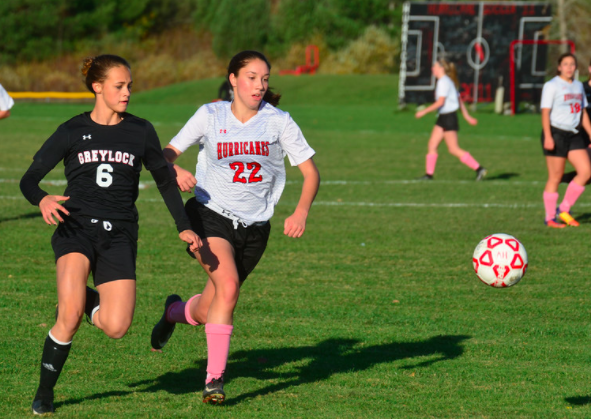 Every year at this time, soccer players wait anxiously for the Western Mass D3 tournament bracket and seeds to be released. This year, the Greylock boys learned that they were the 3rd seed. The Mounties will not have to play in the first round, but will play either 11th seed Hampshire or 7th seed Monument Mountain at 7:00 PM on their home turf for the quarterfinal round.
The Mounties' high seed is a reflection of a successful season. This Tuesday, four goals from the Foehls and one from senior Sam Dils earned the team a 5-0 shutout over Lenox, who, with a 10-5-3 record, had also had a successful season. Sophomore Toby Foehl, who had scored two of the team's five, said that "It was great… we got to finish off the regular season with a great win, and I was able to be a part of that… They're a really good team, which made it a really fun game." The Mounties also won the two games before that. On Saturday, sophomore Finn Welch scored two goals, along with Dils, fellow sophomore Emi Soza-Foias, and senior J Bath, to win 5-1 over Hampshire, and on Wednesday, the team scored seven goals for an incredible senior night win. Overall, the team is in great shape for the postseason, with an impressive 10-4-2 record.
On Wednesday, the girls' team learned that they had been seeded 7th in the Western Mass tournament. The team comes off of two tough losses, but has also recently had some resounding wins. On October 17th, goals from juniors Karen McComish and Ella Dudley, one from senior Caroline Flynn, and two from freshmen Clara Mcweeney led them to a 5-0 win over Taconic. This win followed two other games in which the girls were dominant. On the 12th, goals from Mcweeney, McComish, 8th grader Livia Morales, and sophomore Charlotte Rauscher earned them a 4-1 against Lee, and on the 10th they shut out Drury 5-0. The girls have ended their regular season with a 9-6-2 record, and will enter the tournament this Saturday for an exciting 6 PM game against 10th seed Frontier.
About the Writer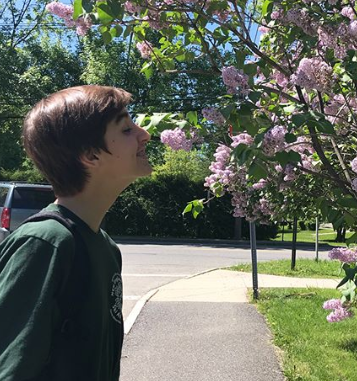 Owen Tucker-Smith, Editor-in-Chief
Owen has been on Echo staff for three years. When not writing, editing, and publishing stories, he can be found doing nerdy things (playing the piano,...