Boys Soccer Advances in Western Mass.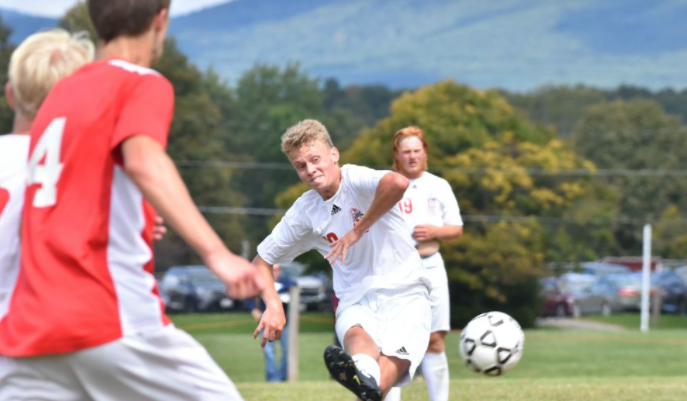 On Monday, November 6th, students and teachers put on their winter coats and headed to the  Williams turf field as the Mount Greylock and Pope Francis boys' soccer teams played an exciting quarterfinal game. The Pope Francis boys, seeded 7th in the Western Mass tournament, put up a valiant effort, but ultimately the Mounties prevailed, beating their opponent 3-1. The first goal was scored in the 32nd minute. When Greylock earned a penalty kick, Sam Dils took the opportunity to lift the team to a 1-0 lead. In the second half, they furthered their lead. A 58th minute goal from Brady Foehl and 71st minute goal from Toby Foehl, assisted by Mitchell Jezoit and Finn Welch, respectively, led the boys to 3-0. Nine minutes later, a penalty kick from Pope Francis stopped Greylock from achieving a shutout, but no one else scored in the final minutes of the game. A key factor in Mounties' win was the goalkeeper, junior David Falk, who totaled 3 saves over the course of the game.
Greylock's win allows them to advance to the Western Mass finals. Last year, the team was forced to forfeit their position in the tournament, but now, only one team stands in the way before the Mounties can earn a spot in the finals: number 1 seed Belchertown. Senior Ric Donati explains that the team is very ready for the challenge, saying that "It's definitely going to be a rivalry… we've lost to Belchertown several times in the past, so we're all super excited about it. It should be a pretty even game, but we're optimistic." The team will travel to Szot Park in Chickopee tonight at 6.
About the Writer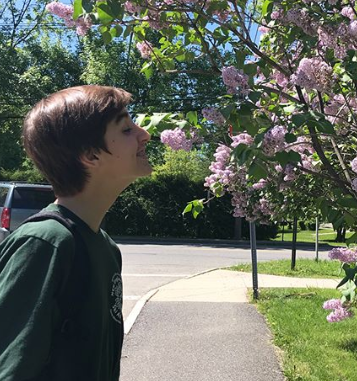 Owen Tucker-Smith, Editor-in-Chief
Owen has been on Echo staff for three years. When not writing, editing, and publishing stories, he can be found doing nerdy things (playing the piano,...