Greylock Girls Race to State Title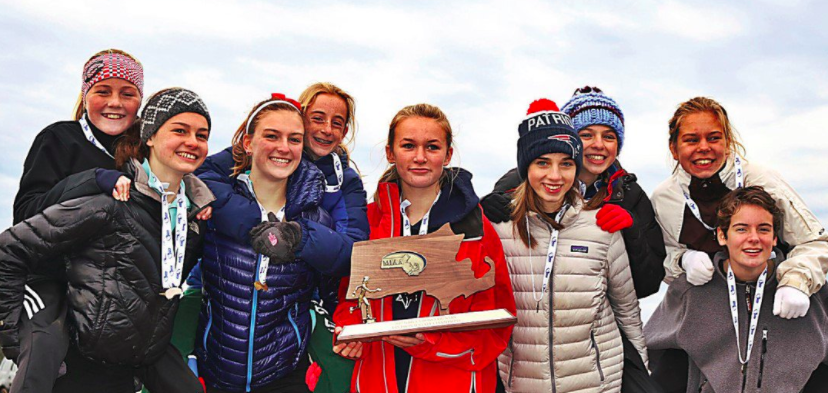 Before the gun was fired at the Wrentham Developmental Center, the Mt. Greylock girls' cross country team had no idea what they were about to achieve. They had recently run spectacular races to earn them the Western Mass title, but the field at the state championship is generally much more competitive. They could think all they wanted before the race about their projected result, statistics, and their competitors' performances, but when the race began, none of that mattered. By then, it all came down to the three miles of pain and dirt that stood in front of them. The girls were ready to embrace these three miles of pain. That is probably why less than forty minutes later, when all the dust had settled, they shrieked with excitement as they learned that they had been crowned Massachusetts state champions.
Leading the pack for the Mounties was Jackie Wells, a freshman who had consistently dominated all season. In fact, Wells had won the Western Mass meet the Saturday before at Northfield Mountain. This confidence propelled her to a 14th place finish in 19:02, earning her the title of All-State runner. What allowed the Mounties their win was their depth. None of their runners finished in the top ten, but all five scorers were in the top fifty. Senior Lilly Wells, sister of Jackie, finished 22nd in 19:40, eighth grader Josie Smith came in 31st in 19:57, and Helen Greenfield and Hazel Scullin came in 39th and 47th, respectively. These low number finishes gave the team a final score of 87, well under Nauset, who finished second with a score of 125. Senior Lilly Wells was the only runner older than a sophomore that raced on Saturday, proving that Greylock clearly has a large amount of young talent that will help them remain extremely competitive in future years.
The boys' team came in seventh in the state, which is impressive considering the intense level of competition at the state meet. Junior Jesse Seid, who, like Jackie Wells, won the Western Mass. race the previous weekend, finished 16:46, leading the team in 18th place. The team only graduates two varsity seniors, meaning next year will be an exciting season for the boys' team as well.
About the Writer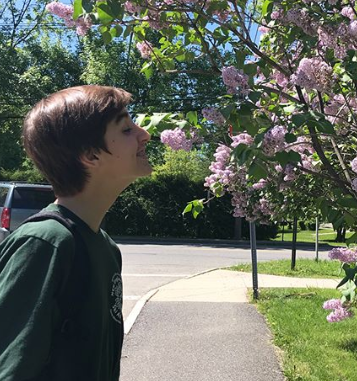 Owen Tucker-Smith, Editor-in-Chief
Owen has been on Echo staff for three years. When not writing, editing, and publishing stories, he can be found doing nerdy things (playing the piano,...