Student Government Election Results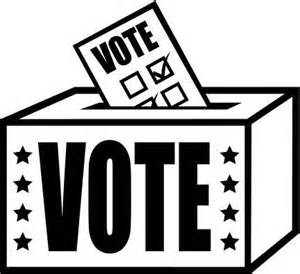 After a heated campaign and election season, student government results are finally out. Each class elected a President, Vice President, Secretary, and Treasurer as well as five students to sit on the student council. In addition to the class elections, a school wide vote was held to elect a student representative to one of three seats on the school council. The results are as follows:
Class of 2022: The class of 2022 elected Zoe Armet, Jack Catelotti, Kathryn Gentry, Emma Sandstrom, and Christian Sullivan to the student council. Anthony Welch was elected to Treasurer, and Mackenzie Sheehy was elected Secretary. The Vice President position went to Rina Hatakeyma. Finally, President Elect for the class of 2021 is Tashi Rai.
Class of 2021: Michael Faulkner, Carolyn Jones, Charlie McWeeny, Charlotte Sanford, and Jackie Wells were all elected as the class of 2021 representatives on the student council. Oscar Low was elected to the position of treasurer, and Ruth Weaver to secretary. Vice President went to Finn Ellingwood, and President to Gabriel Gerry.
Class of 2020: The class of 2021 elected Cole Filson, Toby Foehl, Alex Morin, and Charlotte Rauscher to represent them on the student council. The position of Treasurer went to Gabriella Alvarez, and Anna Welch will serve as Secretary. Sarah Egan was elected as Vice President, and Kayo Rosse as President.
Class of 2019:  Maddie Albert, Adam Cohen, Ella Dudley, Cameron Macuch, and Avery Powers were elected to represent the class of 2019 on the student council. The position of Secretary went to Josie Dalsin, and Treasurer to Luke Swann. Clare Sheedy will be Vice President, and Connor Daley will be president.
In addition to these class elections, a school wide election took place. Oscar Low was elected to the School Council, and shall take his one and a half year term midway through next school year. Finally, elections for Student Council Officers shall take place this Tuesday, during the Student Council meeting. All students are invited to attend, and are eligible to vote.