Students Receive Awards

Monday marked the date of Mount Greylock's 2018 recognition night. Similar to last year, the event was held in the school cafeteria at 7:00. Below is the list of award recipients.
2018 Mount Greylock Recognition Night Award Recipients
Department Awards (9th grade, 10th grade, 11th grade recipients)
Art: Olivia Winters, Alexis Yarter, Shaelyn Roberts
Business & Technology: Mia VanDeurzen, Julia Jammalo, Christian Vorhies
Music & Performing Arts: Priya D'Souza, Nima Darafshi, Grace Miller
Wellness: Hannah Gilooly, Brandon Fahlenkamp, Marley Buffis
Latin: Ruth Weaver, Xavier Vilaubi, Cole Kuster
Spanish: Finn Elingwood, Tarryn Gaherty, Sage Bohl
Social Studies:
Booker T. Washington Award (9th Grade): Finn Elingwood

Leonardo da Vinci Award (10th Grade): Mitchell Jezoit

Eleanor Roosevelt Award (11th Grade): Sophie Jones
Theater: Ruth Weaver, Julia Donati, Colette Stapp
Mathematics: Carolyn Jones, Khushi Devre, Luke Swann
Science: Carolyn Jones, Julia Jammalo, Sonya Carrizales
English: Clarissa McWeeny, Julia Butler, Colette Stapp
Volunteering: Domenic Paris, Lily Edge, Samantha Trybus
Athletic Awards
9th Grade: Jacqueline Wells, Malcolm Waynick
10th Grade: Helen Greenfield, Toby Foehl
11th Grade: Maddison Albert, Jesse Seid
Massachusetts Interscholastic Athletic Association Awards:
Sportsmanship: Finn Welch

Wellness: Lauren Jacobbe

Service: Karen McComish

Leadership: Maddison Albert
Junior Book Awards
Colette Stapp (Williams)

Alison Howard (St. Lawrence)

Katrina Hotaling (Rochester)

Joseph Soza-Foias (Rochester)

Jakin Miller (Cornell)

Michael Maruk (Russell Sage)

Shaelyn Roberts (Russell Sage)

Taylor Callahan (Western New England)

Sophie Jones (Smith)

Domenic Paris (Clarkson)

Jesse Seid (Clarkson)

Josephine Dalsin (Dartmouth)

Maddison Albert (Williams)

Theodore Sandstrom (Rensselaer)

Gio Cavalli (St. Michael's)

Lauren Jacobbe (St. Michael's)

Samantha Trybus (St. Anselm)

Evan Sheridan (MCLA)

Sage Bohl (Elmira)
Greylock Way Award
Grade 9: Mariko Bolton, Elizabeth Dupras, Hannah Gilooly, Mia VanDeurzen, Gina Wang
Grade 10: Brandon Fahlenkamp, Helen Greenfield, Owen Tucker-Smith, Anna Welch
Grade 11: Maddison Albert, Lauren Jacobbe, Michael Maruk, Karen McComish
Greylock Top Scholar Award
Grade 9: Michael Faulkner, Oscar Low, Charles McWeeny, Victoria Melkonyan, Jacqueline Wells
Grade 10: Madeline Art, Miriam Bakija, Julia Donati, Kathryn Pfister, Owen Tucker-Smith
Grade 11: Maddison Albert, Josephine Dalsin, Katrina Hotaling, Jakin Miller, Theodore Sandstrom
About the Writer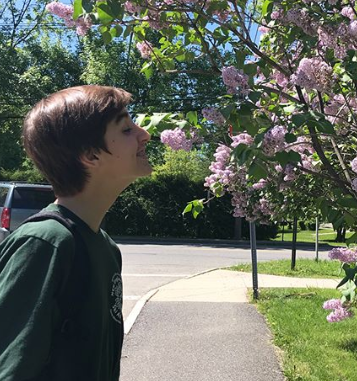 Owen Tucker-Smith, Editor-in-Chief
Owen has been on Echo staff for three years. When not writing, editing, and publishing stories, he can be found doing nerdy things (playing the piano,...