An Interview With Jeffrey Welch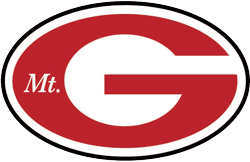 History teacher Jeffrey Welch was recently awarded the Berkshire Taconic Community Foundation's $10,000 James C. Kapteyn Prize for excellence in teaching. The Echo sat down with Welch to learn more about his background and experiences in the world of education.
Echo: Can you tell me a little bit about the award that you were given?
Welch: The award is given by the Berkshire Taconic Foundation. It was created originally to honor a private school teacher [James C. Kapteyn] who died suddenly after playing an intramural soccer game. He was seen by his family and community as having a major impact on his students. Candidates for the award are said to have shown an excellence in teaching as well as having this impact on their students over the years.
E: When did you know you wanted to become a teacher?
W: I may have always known. I remember as a kid playing school, but teaching was not a fashionable career. I talked at the award ceremony about the fact that in the early 80's Massachusetts voted to limit the amount of tax increase that could occur in a year, so that limited the amount of money that was available for education. People didn't feel good about teaching as a profession, there wasn't a lot of talk about becoming a teacher. I was registered as pre-med, but I wasn't happy, wasn't fulfilled, so I did some work-study programs and I've been in the classroom ever since.
E: So I've been told that you've been here for twenty-one years – what has been your favorite subject to teach?
W: I prefer history courses over social sciences. US and European history are the things I like to teach the most, I mean, one is a natural extension of the other. If it's taught right, you can get a lot out of it. Students can use it as a lens to get used to other cultures. I also taught Italian for five years – it was my second major – and I really enjoyed that.
E: You've also directed the musical for a long time – can you talk about your favorite part of doing that? How has your classroom style and your musical style influenced each other?
W: This year is my 20th year doing the musical. I think that you learn something new with every experience. There's something fresh, it's always a different game. You build different relationships. When they allowed the younger students to be a part of it, I got to interact with middle schoolers, which was a big change. It's amazing to watch a student grow not only as an actor, but socially, physically, and mentally.
E: What changes have you seen occur in both your own teaching style and the student body over the years?
W: Technology is the answer to both. Since I've been able to incorporate a lot more media, [lessons] are a lot more effective. However, students must learn how to be discerning consumer of media. People are probably more poorly informed now because the quality of media and information is not reliable or consistent. Persistence in thought is probably not as well developed. Having technology at their disposal can be a blessing or a curse. Like in any other profession – you wouldn't be as effective if you didn't change. If you don't adapt to that changing world, you won't be as effective.
E: If you could go back in time and give yourself a word of advice, right before you started teaching here – what would it be?
W: "Always be prepared." The worst lessons I can remember, the ones that I could feel were going poorly, were the ones I had invested in the least ahead of time. You get out of it what you put into it. The more you try to wing it the less effective it's going to be — you need to have that goal in your mind of what you want the student to know at the end of the lesson. And try new stuff!
Interview has been condensed by Echo staff.