Class of 2019 Selects Superlatives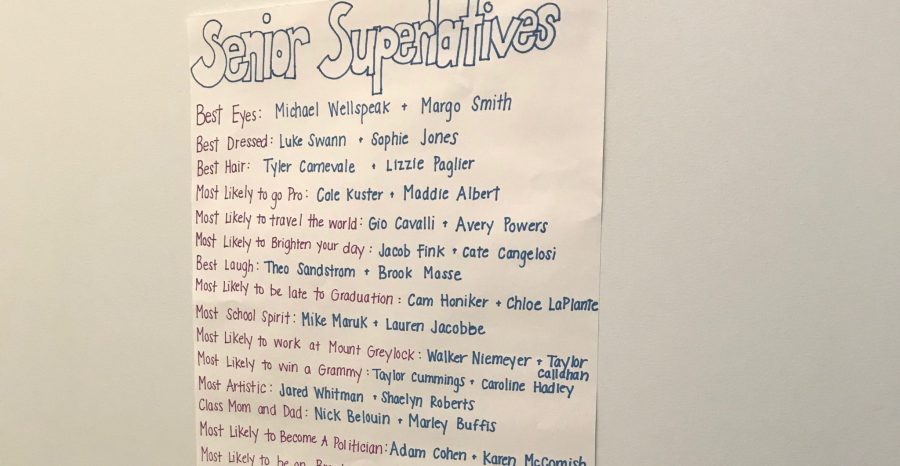 Recently, the Mount Greylock class of 2019 voted on their class superlatives. The results, released last week, are below.
Best Eyes: Michael Wellspeak & Margo Smith
Best Dressed: Luke Swann & Sophie Jones
Best Hair: Tyler Carnevale & Lizzie Paglier
Most Likely to go Pro: Cole Kuster & Maddie Albert
Most Likely to Travel the World: Gio Cavalli & Avery Powers
Most Likely to Brighten Your Day: Jacob Fink & Cate Cangelosi
Best Laugh: Theo Sandstrom & Brook Masse
Most Likely to Work at Mount Greylock: Walker Niemeyer & Taylor Callahan
Most Likely to Win a Grammy: Taylor Cummings & Caroline Hadley
Most Artistic: Jared Whitman & Shaelyn Roberts
Class Mom and Dad: Nick Belouin & Marley Buffis
Most Likely to Become a Politician: Adam Cohen & Karen McComish
Most Likely to Be on Broadway: James Fisher & Grace Miller
Most Likely to Be an Evil Scientist: Christian Voorhies & Cathy McPartland
About the Writer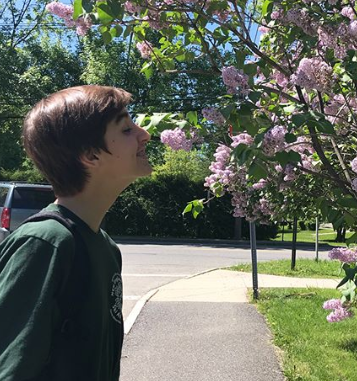 Owen Tucker-Smith, Editor-in-Chief
Owen has been on Echo staff for three years. When not writing, editing, and publishing stories, he can be found doing nerdy things (playing the piano,...