Rhie Introduces Zen at Second Chapter of Greylock Talks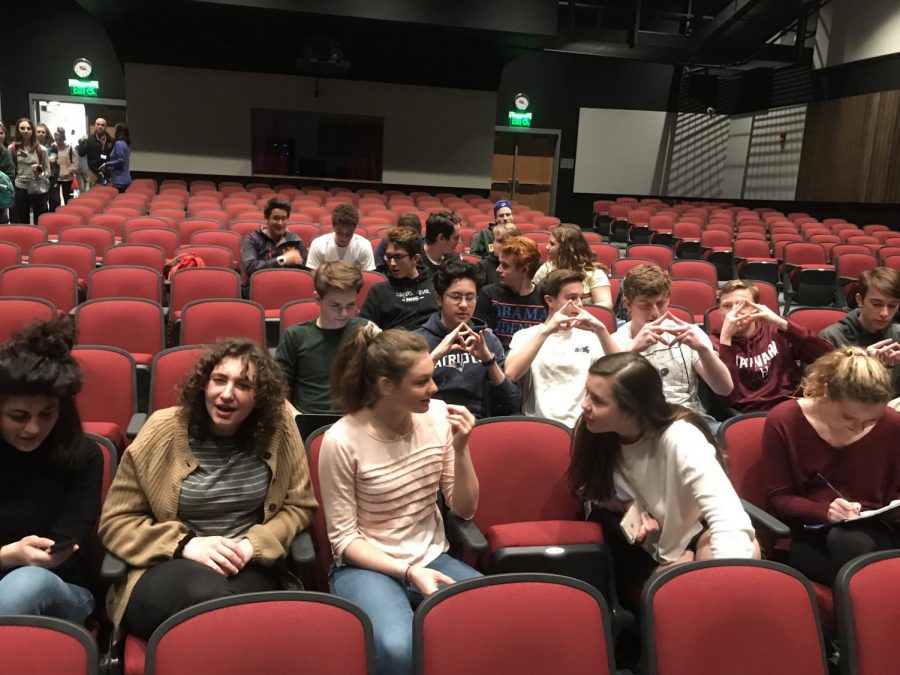 Williams College Professor of English Bernard Rhie visited Greylock on Friday for the year's second installation of the Greylock Talks series. The first guest to host an event in the newly renovated auditorium, Rhie gave a lecture titled "What is Zen?" which included a run-down on the core aspects of zen, a guide to responding to toxic thoughts and emotions, and even a brief meditation session.
In mid-December, Williams psychiatrist Lara Aillon-Sohl spoke to students about the importance and function of sleep, kicking off the 2019-2019 Greylock Plays cycle. Rhie's talk on Friday also discussed how students can improve their well beings, but from a different perspective. Rhie told students in attendance how they could deal with unpleasant feelings through meditation exercises and by "sinking into" bad thoughts.
Rhie began by noting that what he was going to present was merely a minuscule portion of what there was to say about zen. "I just want to give you guys a small taste of what zen practice is about," he said at the beginning of the talk. "I want you guys to know that what I'm going to give you is such a small slice."
But while he may have only been able to speak for twenty minutes, Rhie touched on a variety of practices relating to zen. A major topic was meditation.
"When we practice meditation, we are often doing something like following breath or being aware of our sensations," Rhie said. He explained that because "bad" thoughts and feeling are connected to actual, physical, bodily experiences, making the connection between sensation and mental state is key.
"Get beyond the easy labels of fear, and see what the sensations are actually like," Rhie told the audience, who he talked through a quick meditation session in the middle of his talk.
Students present said that they came away from the event wanting to make meditation a part of their lives.
"I think I'm going to try to meditate tonight, and hopefully I'll be able to get into a routine. I've tried it out before, but it never really stuck," said senior Theo Sandstrom. "But I think that [Rhie's] tips and his advice were really helpful, and have changed the way I'm going to think about meditation."
Fellow senior Josh Cheung noted that "I don't really feel as stressed anymore because it's the end of senior year," but said that there would still definitely be opportunities to apply Rhie's teachings. "I still have some stress with track season coming up and everything, so I'm excited to try to use some of these techniques to try to reduce some of that stress," Cheung said.
One of Rhie's tasks as a speaker was to actually outline what "zen" meant, given that "What is Zen" was the title of the lecture and that the concept of zen may have been unfamiliar to many of the students present.
"Ultimately what zen is… is freedom. It's about freedom from all these inner scripts, and the way those scripts have taken residence in our body to make us feel tight," Rhie explained. "It's not about a belief system, it's not about any gods, it's not about any metaphysical thing of the universe. It's ultimately about freeing us."
"
Ultimately what zen is… is freedom. It's about freedom from all these inner scripts, and the way those scripts have taken residence in our body to make us feel tight."
— Professor Rhie
Part of being freed, according to Rhie, was figuring out how to react to negative thoughts. One of these ways was the meditation, but he also noted that embracing bad thoughts was an important part of zen.
"Anything that you fight and try to push away, you're just feeding. Any negative emotion that you want to get rid of, you're giving more energy to," said Rhie. Because of this, he argued, not running away from thoughts one doesn't like is the best way to deal with them.
"So often we run away from unpleasant feelings. How well does that work? Maybe you're lucky and you can distract yourself for five minutes, an hour, maybe a day, but it's going to come back."
According to Rhie, being able to understand how this careful approach to thoughts works is dependent upon being able to understand what thoughts can really mean.
"If it was just thoughts, it probably wouldn't be so bad," said Rhie. But "thoughts that have an emotional charge or juice to them are going to manifest themselves everywhere."
"They're not just thoughts. They take on residence in our bodies."
About the Contributor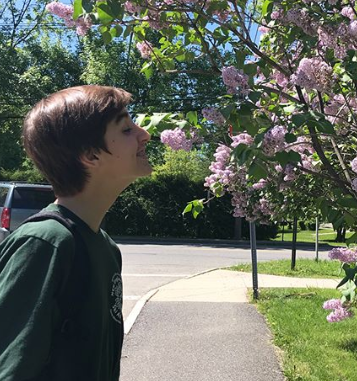 Owen Tucker-Smith, Editor-in-Chief
Owen has been on Echo staff for three years. When not writing, editing, and publishing stories, he can be found doing nerdy things (playing the piano,...