Library Featuring New Writing Center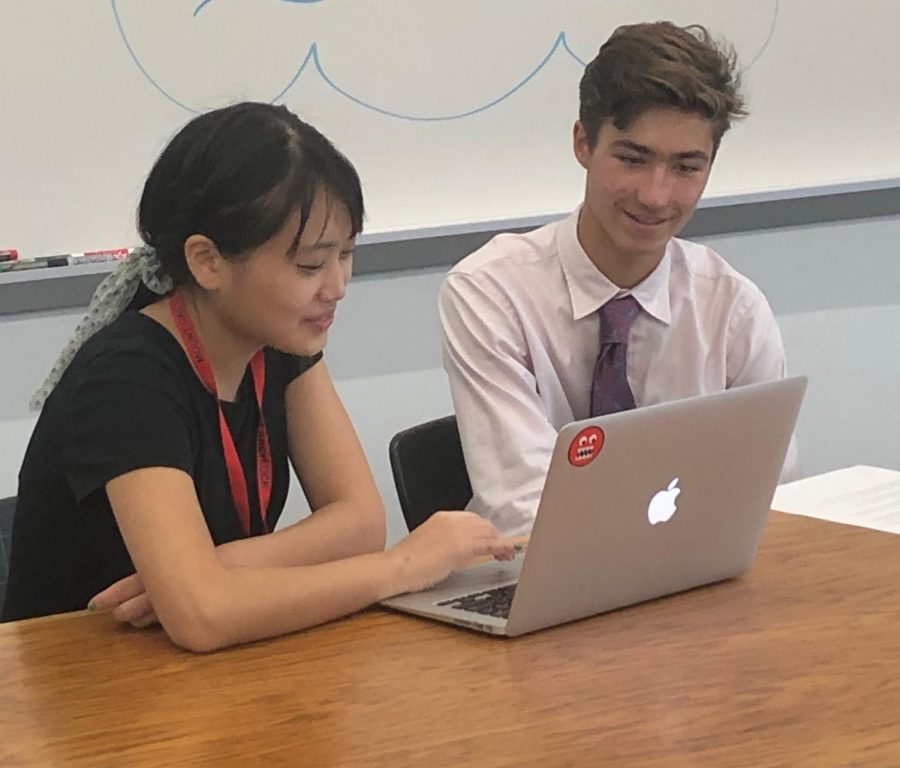 Mount Greylock has introduced a new writing center in the library, just weeks after former English teacher Liza Barrett took on her new role as librarian. Barrett said she helped cultivate the idea in hopes that students could get the assistance they need in a convenient, academic setting. 
There are currently three Williams students who help Mount Greylock students as Writing Support Fellows: Quincy, Gaia, and Clara. They each have an assigned day and time that they come to the library so that there is someone ready to offer guidance and support every day of the week. Quincy will be present every Monday and Tuesday during block 13, Gaia every Wednesday during blocks 7 and 9, and Clara on Thursdays during block 9 and Fridays block 13. 
This system allows students to have a chance to meet with multiple fellows who can offer different perspectives and ideas, or even have a set time every week to meet with one. 
So far, students have loved the extra help. Alex Wilson, a junior here at Greylock talked to me about his experience with Gaia, a senior majoring in English: "It was excellent. She gave me constructive criticism, great feedback, and she never made it negative. She always had something positive to say." 
Similarly, senior Anna Welch worked with Clara on her college essay and had nothing but praise: "It was really refreshing to utilize someone who had recently been through the process rather than adults who may not have recently experienced what I am. It was very helpful because she has helped many people in the past so she had a lot of expertise." 
 Fortunately, this resource is available to everyone, not just those that have an online class or independent study in the library. Students can go as often or as little as they want. 
Barrett wants to help break the barrier that keeps students from asking for the help that they may need based on schedules or fear of judgment: "I would like to change the mindset of many highschool students who either feel they're too busy to take the time to get help with their writing or they don't feel they need help. Everybody can be a stronger writer than they are now. Absolutely everybody could use some feedback and support to improve their writing," Barrett explained.
Looking into the future, there is the hope that this writing center will be able to expand so that even more students have the opportunity to be a part of it. There is the possibility of more Williams fellows to come aboard and maybe even a few Mount Greylock students if they have a knack for it.