District Announces Early Release; Snow Day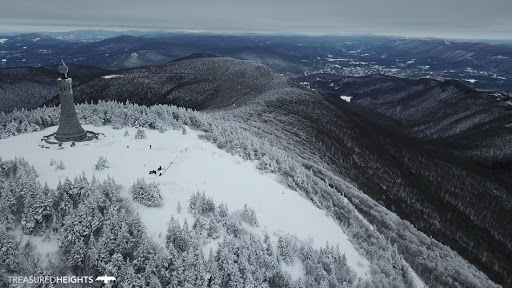 On Monday, Principal Schutz released a school wide email announcing that Mount Greylock will release from classes at 11:00 pm. Tuesday, 2/2 will be a "traditional snow day."
Classes, activities, and in-person activities will all be cancelled.
According to Greylock Snow Day, snow should begin to fall no later than 3:00 pm for towns along the MA/VT border. The National Weather Service declared a Winter Storm Warning this morning which will remain in effect until 7:00 pm on Tuesday. Berkshire County should expect to get anywhere from 8-16 inches in the next 24 hours, with wind gusts of up to 35 mph. 
This decision comes a few months after the Mount Greylock administration announced that all typical snow days would be remote days for students. 
"This year," Superintendent McCandless said, "with the adeptness that our students and our staff are showing with remote learning, we did opt to pursue and take advantage of the commissioners offer to look at snow days as remote days."
In doing this, the district would not have to make up as many lost school days in June, as they have had to do in the past. 
McCandless additionally planned to allow for two "traditional" snow days — meaning no remote instruction — after the February break. Clearly, this decision was reevaluated. 
This is in part due to the efforts of the Student Council, who wrote a letter to the Superintendent urging him to reconsider his initial verdict. After receiving the letter, McCandless attended a Student Council meeting to hear more from members of the student body. 
Student Council President Jackie Wells said, "Superintendent McCandless expressed at the meeting that he wished he had given us a snow day after the last 'close call.'' 
There is no word yet on whether this return to the traditional snow day format will be permanent. All final decisions will be made by McCandless.