Interview with Mr. Gibson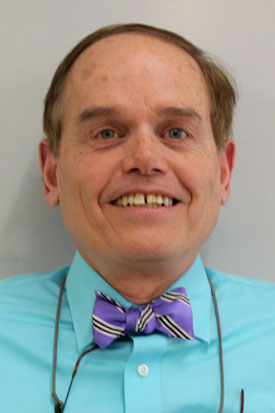 Hang on for a minute...we're trying to find some more stories you might like.
Students admire Andrew Gibson, ninth and tenth grade history teacher at Mt. Greylock, for his fun personality and teaching style, while his adventurous life has sparked interest in students throughout the school. The Echo decided to sit down with Mr. Gibson and see what really went on in his life.
Echo: There is a lot of mystery surrounding you, so first off, what educational experiences did you have?
Gibson: I have a Bachelor's degree from Brown University and a Master's degree from University of Texas. As a kid, I went to Deerfield Academy for my junior and senior years of high school.
What did you study in college?
I studied Art, Eastern Philosophy, Electronic Music and Sanskrit.
What did you do after college?
Actually, I dropped out of Brown after one and a half years and did some other stuff. I went to Washington, D.C. for some of the big Vietnam War protests. I shook hands with President Nixon; he looked tired. I dropped out for three years and was a hippie. During that time, I worked in a factory in Newark, NJ, worked for farmers in Ashfield, MA, worked in the forests in Norway in the winter cutting trees, worked in a repair shop on the docks in Oslo, Norway and worked on merchant ships as a deckhand. I visited with friends who lived on a commune and learned meditation. I also built a house for a friend. I returned and finished at Brown, practiced meditation for several years, taught meditation in the US and Switzerland and went on a "World Peace Project" to Rhodesia, Africa where a terrorist war was in progress. I liked Africa so much that I purposely missed my return plane, but I couldn't get a visa to stay.
Do you still practice meditation?
I do still practice.  Practicing Transcendental Meditation and studying with Maharishi Mahesh Yogi was the most important and most transformative thing that I have done. In the later part of my life I am very grateful to have gone to UTexas, and I absolutely love being a father—that is indescribable—but I fear I might easily have gone down a road to something unpleasant without meditation. So it really did make a whole raft of other good things possible. Meditation answered spiritual questions and, more importantly, throughout it I had experiences of profound silence that have informed my spiritual life to this day.  In terms of religion, I am a Christian, and I find nothing contradictory with the experience of deep inner silence and the faith of a Christian—indeed I have found it very reinforcing.  As a history person, I think the experience of a transcendental silence gives me a little insight into the meditative aspects of all religions. I have come to suspect that there is a unifying experience that is beyond the words and traditions that each religion uses to describe its understanding of God and faith.  I led a course that was training students to become teachers of Transcendental Meditation. I was in switzerland for a year. TM was taught by my Maharishi Mahesh Yogi in the 1960s-80s. It is still taught, but the teaching organization is not as widespread as it once was.
What exactly is Transcendental Meditation?
Mr. Gibson: It's not hard to explain Transcendental Meditation, but it takes more than a little snippet. I think the key idea is to ask the question, "Is all that I am my body and my sensations? Or, is there something more?" Meditation gives the experience of something more. To have it you need to experience the source of your thinking, which is not the thoughts themselves but the source out of which they emerge. Meditation allows you to 'be' at that level of awareness—the source of thought. It is an experience that is deeply refreshing to your awareness, with which you perceive everything else.
Hippies were maybe before some of our readers' time. What is a hippie to you?
That is a generic term for  a sixties/seventies counterculture person. I can only speak for myself: it meant a focus on spiritual issues and how to make society better and getting back to the land. (For years I never ate store-bought  bread, I usually ground my own flour even, and I definitely split my own firewood. I even lived in a teepee for a week, but that was not fun.) As hippies we were ready and eager to try out new living arrangements, which is why I  liked visiting communes and even lived in a commune-like arrangement for a year with another family whose house I built. Communal living and community building were of great interest to me. A hippie also means not necessarily worrying about a career or a family. I figured that out later. We also did a lot of things that were a waste of time.
During all of this, where did you meet your wife?
Mr. Gibson: Mrs. Gibson and I met on the dance floor in Iowa, and over the years we won a couple of dance competitions (nothing big). For our first anniversary I hired a Polka Band!—that was great.  We really love to go dancing, especially 1940s and 50s swing.  We are also hiking the Appalachian Trail in twenty one year installments. Currently,  Mrs. Gibson only has about 200 miles to go before she will have walked the entire 2,160 miles!
What was Africa like?
Africa! There was, and maybe still is, magic in Africa. It's hard to explain to anyone who hasn't been there, especially if you haven't been out into the "bush"— the savannah areas where the wildlife live. Out in the game parks in southern Rhodesia (Zimbabwe) or northern South Africa, you can feel a…something…in the environment.  I would say that in the African bush I understood why the people there believe in spirits so much. I never saw or heard animal  spirits or anything like that, but there was an indefinable sensation in the atmosphere that made it easy to accept the claims of people who said that they did.  My analysis was that "wildness" is so much bigger there, proportionally, to human civilization, that you can "feel" the wildness. You feel a very unusual and very charming freshness and energy in the air. The further you got from the wildlife areas, and the more built-up the town became, the more faint was that feeling.
During all this, how did you make a living?
Somewhere in between all that I worked as a computer programmer for about a year in Jersey City, NJ, but then I toyed around with a career in the theater. I directed some local shows in New Jersey and went to the University of Texas at Austin on a fellowship to study directing but got hooked on theater history instead. That led to an interest in cultural history, which led to an increasing interest in all kinds of history.
One interesting story was that when I was working in the oil business, I was in NYC on business, and my car was blown up in the first world trade center bombing in 1993 (my suitcase survived, though!)
I quit the oil business in 1999 and worked for a while as a professional storyteller, focusing on stories from mythology and history, especially US history. I did a lot of performing at Civil War re-enactments in the Midwest (they are very popular events out there), which is the reason I enjoy being a guide on the eighth grade Gettysburg trip.  The high point of my storytelling career was a two hour, one man show of the Mahabharata, the great Epic of Ancient India. I did that mostly in theaters, including the no-defunct Main Street Stage in North Adams. I still perform a shortened version of that in my ninth grade classes. I also produced a storytelling festival, the "Epic fest" at Marlboro College in 2002. It was a weekend festival based just on people who told long stories (45 minutes or longer).  I was a success, but I just barely broke even after a year of work, so I decided to move into more steady work, and voila!, here I am. I love teaching, I love studying and doing historical research, and I love working with the students and grown-ups at Mt. Greylock. Life is good.