Greylock Alumnus Pearl Sutter Goes to the Maccabiah Games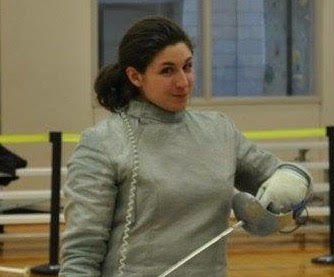 While many Mt. Greylock alumni are continuing their studies at colleges and universities, some are, in addition to their studying, engaged in various other activities. One such alumnus is Pearl Sutter, who graduated in the class of 2014 at Mt. Greylock. While Sutter is studying neuroscience and biochemistry at Drew University in preparation for medical school, she is also exhibiting her skill as a fencer. Sutter will compete in the 20th Maccabiah Games this July as a member of Maccabi USA.
Throughout high school Sutter participated in the Mt. Greylock theater program, which included a large amount of stage fighting. This, Sutter says, is what sparked her interest in fencing. When she arrived at Drew University, she decided to join the team, which was accepting walk ons, and loved it immediately. Sutter said that "I still remember the excitement I felt after my first day. I had learned successful parries and saw sparks fly after two blades hit!" It was after only four months of fencing that Sutter was told about the Maccabiah Games; however, by then she was already incredibly drawn to the sport. She explains that "I love the combination of the mental and physical aspects of fencing because it ensures I always have more to learn and practice." Sutter began working toward her new goal immediately.
The Maccabiah games, held every four years, host 9,000 athletes from 78 countries all over the world. They are often referred to as the "Jewish Olympics" and include over thirty sports, including fencing. the US selects 1,200 total participants competing in thirty sports. Only twelve are chosen to represent the US in fencing, four people participating in each of the three disciplines of the sport. Sutter was chosen be on the sabre team. Sutter was selected after her fencing resume was examined next to the resumes of many other fencing applicants. Although Sutter had not been fencing for an incredibly long amount of time, she had already gained a large amount of experience, being named to the Eastern Women's Fencing Conference second team and coming in sixth place at the championship.
Sutter's extreme success in the sport must be credited to hard work and dedication. However, she also notes that "my coach, Coach Paragano … has helped me improve so drastically in such a short time … He has been an inspiration, an excellent mentor, and a friend throughout my entire fencing career."
Pearl is actively trying to raise money to fund her trip to the Maccabiah Games. To donate money to help send Sutter to the games, visit her fundraising page at https://tinyurl.com/pearl-sutter- maccabiah-usa. To ask her questions, you can email her at pearl.sutter@gmail.com.
About the Writer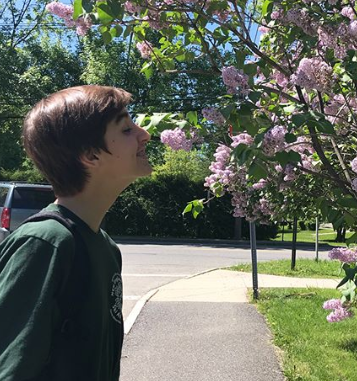 Owen Tucker-Smith, Editor-in-Chief
Owen has been on Echo staff for three years. When not writing, editing, and publishing stories, he can be found doing nerdy things (playing the piano,...