An Interview with Coach Zaldivar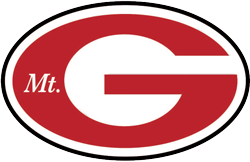 You might have read our interview a few weeks ago with new teacher Mr. Johnson. Another of the new, friendly faces floating around Greylock these days is PE teacher Coach Zaldivar. We sat down with him to ask him some questions.
Echo: What are your hobbies and interests outside of school?
Coach Zaldivar: My hobbies include doing anything active, and being outside… Right now I'm helping out with the football team, as the assistant coach. I'm really enjoying that. I've played sports all my life, so now that sports are over, I like to stay envolved in coaching and just doing everything active: recreational sports, hiking, anything like that.
E: What did you do before you came to Greylock?
Z: That's a good question. I actually just graduated from Springfield College in May, so its been less than a year since I've been in school. So it's my first year teaching. It's been going very well
E: What made you want to be involved in PE?
Z: So, as I've said, I've been playing sports all of my life, and when it came time for me to choose a career, I knew it wanted to be something that involved sports, education, coaching, things like that. So when I learned about physical education I jumped at it. I want to have a positive impact on students' lives, on players' lives, and the best way that I think I can do that is through athletics.
E: How do you like it at Greylock so far?
Z: I love it so far. In all honesty, when I was applying here I didn't know anything about Williamstown or about the Berkshires. I'm from Connecticut; I live two and a half hours away. I came up here for my interview, did some research on the town, and I found out that it's a great community. And so far, well I've only been here for a month, but so far the teachers and the staff that I've met have been extremely welcoming, extremely nice, and the students have been the same way. I actually went to school with some people who went here for high school, and they told me the same thing, that it was a great community, a generous community, and I can see that already.
E: What's it like coming in in the middle of this renovation? Obviously we don't have a gym…
Z: It's been a struggle for the Phys Ed department, not having a gym. But Brian and Lynn have been amazing… they've been a huge help with my transition. We've been able to make it work. I think it's really cool that I will be able to see this soon-to-be old school for my first experience here, and then transition into the new school later this year. There's going to be some students that went here that won't be able to experience the new school, and some students that will come in the future that will never see the old school, so it's really cool to be able to experience both sides of the renovation.
E: Just one last question… What is your spirit animal?
Z: Ah… I love that question. I would say my spirit animal is a dog. Now, I would say dog because they don't really have a lot of cares in the world; they kind of just live, and live an active lifestyle. When I think of a dog, I think of being outdoors, being free, and being active.