Track Heads Into Season With Young Talent, Robust Team Size
As the snow starts to melt, the boys and girls Track and Field team runs into this season with a lot of enthusiasm and a lot of people – 25% of the school, in fact. With the girls' team made up of 76 and the boys' with 60, there are a lot of new faces with fresh talent to add to the team, along with many key returnees. For the start of all spring sports, there was much debacle about which team gets what time slot for the gym, but the track team had many ways to work around it. The majority of the team participated in workouts in the weight room, while sprinters and hurdlers used Williams' track, and distance went on runs outside.
Another hurdle overcome was the opening of Williams' indoor track. Most of the Mt. Greylock spring sport athletes have had the opportunity to use Williams' resources, especially their track, so when the team got news the the indoor track was finished with its reconstruction, they were overjoyed.
The girls' captains include four seniors: Margo Smith, Ella Dudley, Caroline Hadley, and Maddie Albert. When asked about the upcoming season, they were all quick to respond with excitement. Ella Dudley said, "it's really great to see all the younger students taking interest in this sport. It's such a fun team and I know they're all going to make this a great last season for the seniors."
As for the boys, there are four seniors and one junior: Theo Sandstrom, Jesse Seid, Josh Cheung, Jakin Miller, and Nima Darafshi.
There are a few invitationals scheduled into the season, which Margo Smith said are "better and more fun than normal meets, but also more stressful because you're going up against four different schools at the same time." As for now, the team's first meet is April 19th, leaving them with lots of time to prepare.
About the Writer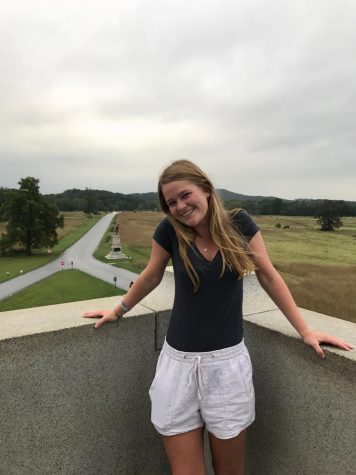 Sam Whittum, Sports Editor
Sam has been on Echo for two years now, and is the sports section editor. When not frantically writing her articles at the last possible minute, Sam can...