Comer, Oh Impress in "Killing Eve"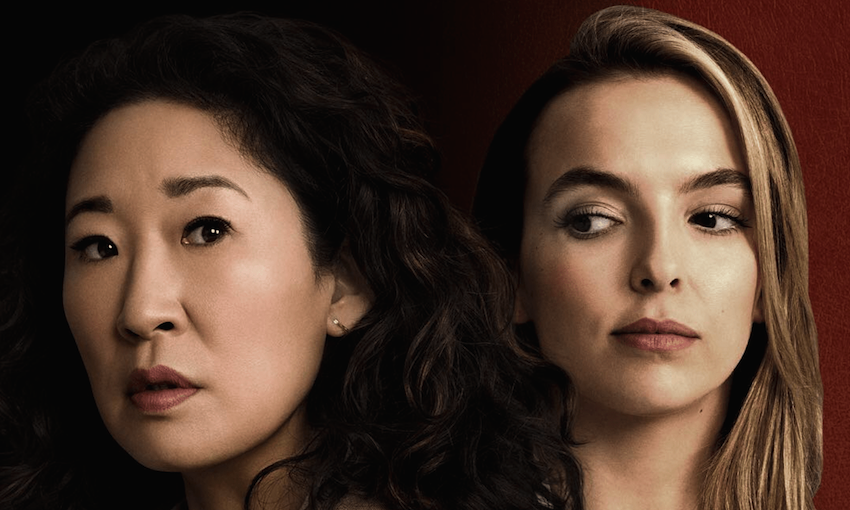 The British drama television series known as Killing Eve is a must-see. If you miss Sandra Oh in her role as Cristina in Grey's Anatomy as much as I do, this will fill that void – trust me.
Oh stars as Eve Palastri in this dark thriller, and certainly does not disappoint for one moment. Eve is a bored, low-level M15 security employee, who secretly dreams of becoming a spy someday. Villanelle, brilliantly portrayed by Jodie Comer, is a dangerous assassin who thoroughly enjoys her job and living a life of luxury. After Eve takes on the special case of tracking this mystery killer (not such a mystery), they quickly become obsessed with each other.
However, this show isn't your classic cat and mouse game. There are countless moments full of suspense, along with twists and turns that will surely keep you on your toes throughout. The first season has a total of eight episodes, each lasting 42 minutes. With each episode comes an entirely new wave of excitement and intrigue. However, there is not one episode that goes by where someone doesn't die, so in that sense, it can be a bit disturbing and I would not recommend this show to anyone who can't handle that. All of the other elements overpower the violence and it was actually quite enjoyable for me, overall.
The acting is absolutely incredible, which significantly boosts the experience. I had never heard of Jodie Comer before watching Killing Eve, and simply put, I was blown away. When I wasn't despising her character, I found myself chuckling at the absurdity of her witty comments. Then at times, her acting was so chillingly real, I forgot she was acting – same with Oh. After watching the first few episodes, you will probably become addicted as I was and want a never-ending supply. Lucky for all of us, season two premieres April 7, 2019. Grab some popcorn and enjoy the ride!
Rating: 10/10