After Prom Fundraisers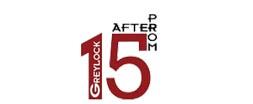 Hang on for a minute...we're trying to find some more stories you might like.
The After Prom is an event held by parents of the senior class which takes place following the conclusion of the Senior Prom. In order to keep seniors off the streets and from acting recklessly, the parents of the senior class organize safe, fun activities for the students to attend. In order to afford a venue for the After Prom as well as to hire entertainment and purchase refreshments, the parents of the senior class resort to a number of fundraising projects. These fundraisers include the sale of Mountie themed blankets at sporting events and raffling off a quilt, as well as the launch of a new website where online donations can be made and information on events can be found. This year's event features a month long restaurant based fundraiser in March which allows patrons of certain local restaurants to donate a portion of their bill to the after prom committee, and a "Dueling Pianos" event featuring a dance party and a silent auction, with the majority of the proceeds going towards the After Prom.