American Legion Presents to Middle School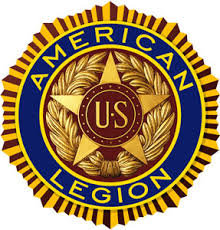 November 10, 2015
Filed under News
Hang on for a minute...we're trying to find some more stories you might like.
On Friday November 6, members of the Williamstown American Legion post presented to the middle school during directed study classes in the auditorium. The presentation was part of a series called First Fridays, which gathers all seventh and eighth grade students together on the first Friday of every month for middle school-based activities. According to Vice Principal Jacob Schutz, "First Fridays is like Greylock Talks, but on a middle school level." Mary Roberts, who is involved with Williamstown's American Legion, organized the most recent presentation. Roberts works with the seventh grade and did a small presentation last year with only the seventh graders. "The seventh graders liked it, the seventh grade teachers liked it, so this year she asked to expand it to the whole middle school for a presentation near Veteran's Day," said Schutz.
The presentation included speeches by several American Legion veterans. Their experiences spanned four decades of American military history and the men told both humorous and moving anecdotes from the field. Active combat fighters Private Gordon Morrison and Sergeant Roland Roy discussed their service in the Second World War, and  Joseph Gerry recounted his experience an infantryman in the Korean War. Other service members, such as Sergeant Norman Burdick, a missile technician at Ft. Meade during Korea, Sergeant Thomas Webb, a field psychologist in Vietnam, and Sergeant Chuck Roberts, who served during the Cold War, spoke about what military life means outside of combat duty. The presentation was followed by a short question-and-answer session.