World Football Weekly 12/4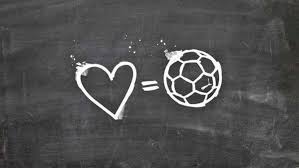 Hang on for a minute...we're trying to find some more stories you might like.
Column by: Elias Sekkal, Aaron Kleiner, Manas Jain, Matthew Kleiner
Each week, The Echo's own football pundits will discuss two of Europe's biggest matches at the weekend and make their predictions
Lazio-Juventus
After starting the current campaign in dreadful form, Juventus has finally begun to climb back up the table that it has dominated for the past four years. With recent victories over Milan and Palermo, Massimiliano Allegri's side now sits respectably in fifth place, just seven points off leader Napoli. The returns from injury of star midfielders Sami Khedira and Claudio Marchisio have certainly contributed to the Bianconeri's recent form, as have Juan Cuadrado's electric displays on the wing. A dominant display would certainly put hope of a fifth consecutive scudetto into the minds of the Juventus faithful.  Lazio supporters, on the other hand, will be hoping that a positive result against Italy's most successful side can turn their dreary season for the better. Currently languishing in tenth place, the Biancocelesti are trying to navigate their way out of a miserable five-game winless stretch. Recent losses to cross-town rivals Roma and several provincial sides have put manager Stefano Pioli in the hot seat and have deeply distressed the Curva Nord ultras. With both underachieving squads desperate to climb the table, this match will showcase two of the most talented sides on the peninsula.
Aaron: Lazio will come out in top form in front of their home crowd, but it won't be enough to top a resurgent Juve side. 1-1
Elias: A mid-season clash between two of Italy's largest sides sees Juventus sitting fifth on the table after a woeful start and Lazio stuck in mid-table ignominy. With neither side living up to expectations, both will be eager to get a result, but with a shaky defence and an uninspiring midfield, Lazio will fall yet again. 3-0 Juventus wins
Manas: Juventus seems to be getting back on track and they should continue their win streak against a lowly Lazio squad this week. 2-1 Juventus wins
Matthew: Both teams started the season dismally with underperforming superstars, but Allegri has done much better to reorganize his squad. 2-0 Juventus wins
Manchester United-West Ham United
It has been a rollercoaster ride this season for Saturday's guests at Old Trafford. West Ham is the only team in the Premier League to have beaten all of Man City, Chelsea, Arsenal and Liverpool. Yet Slaven Bilic's boys have also seen bewildering losses to lowly sides such as Bournemouth and Watford between victories against some of England's most decorated teams. The Hammers' up-and-down form finds them in the midtable, squished between Crystal Palace and Everton. The Irons' recent struggles against West Brom, Tottenham and Everton may give Louis Van Gaal and co. some comfort going into the weekend's matchup, but United supporters will certainly be praying their side doesn't misstep against a squad with obvious potential to upset. The Red Devils have been slowly gaining ground on rivals City, and this matchday they may finally break ahead as Manuel Pellegrini's side travels to Staffordshire to face Stoke.
Aaron: United will not lose at home to a side that regularly finishes deep in the mid-table. 3-1 Manchester United wins
Elias: Sitting only one point behind league leaders Manchester City, Manchester United look to only use West Ham as a stepping stone to get closer to their cross-city rivals; if everything goes to plan, the Red Devils should come away with a comprehensive victory. 2-0 Manchester United wins
Manas: Manchester United will edge out a struggling West Ham United in a competitive matchup. 1-0 Manchester United wins
Matthew: West Ham has the confidence against big clubs to take down United. 2-1 West Ham United wins
World Football Weekly
Current Standings:
Aaron 5
Matthew 5
Manas 4
Elias 2
1 point for correct result, 2 for correct scoreline