World Football Weekly: 12/11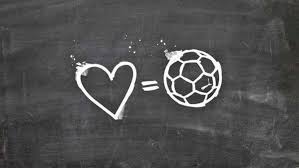 Hang on for a minute...we're trying to find some more stories you might like.
Leicester City-Chelsea
A match which would have garnered little doubt as to who would be the victor last season is now a formidable clash heading into the winter break. Despite rocketing to the title this May in one of the most dominant campaigns in Premier League history, Chelsea see themselves at a measly fourteenth in the table, after a loss to Bournemouth last time out. Leicester, on the other hand, have surprised everyone with impressive performances which have propelled them to the top of the league, seventeen points ahead of the Blues. A side which was almost guaranteed relegation by this time last year after only recording two wins and the last spot in the table, the Foxes managed a late surge to guarantee a spot in the 15-16 Premier League and have taken England by storm this campaign with their straightforward tactics and no-nonsense defence. With record-breaking striker Jamie Vardy heading a dangerous attack and talented midfielder Riyad Mahrez acting as the engine of the team with ten goals and 6 six assists, Leicester look like a deep and cohesive squad. Chelsea, however, have been a shell of their former selves as they have essentially written themselves out of contention for a Champions League spot and have given virtually no hints of improvement. Striker Diego Costa, the Blues' most reliable scorer last season, has only netted four times in the league and is struggling with his weight and overall fitness. Last campaign's midfield titans Cesc Fabregas and Nemanja Matic have been abysmal, both having lost their solid place in the starting eleven. Jose Mourinho will have to pull his side together soon if he wants to avoid another embarrassing loss and salvage Chelsea's season.
Aaron: Chelsea's dreadful run will not come to an end against an overachieving Leicester side. 2-1 Leicester City wins
Elias: Filled with confidence and eager to continue their fantastic form, Leicester will come out strong and, with enough pressure, should force Chelsea to crumble yet again. 2-0 Leicester City wins
Manas: Leicester City is unbeatable right now and will not break their form against a lowly Chelsea squad. 2-0 Leicester City wins
Matthew: Jose Mourinho's Chelsea cannot and will not lose to Leicester City. 1-1
Napoli-Roma
Roma qualified for the knockout stages of the Champions League after a dismal 0-0 draw to Belarusian minnows BATE Borisov on Wednesday night. Spectators across the continent immediately rushed to accuse Rudi Garcia's side of purposely playing to a scoreless draw, hoping to achieve the one point necessary to progress. Considering the giallorossi netted eleven goals in their first five Champions League fixtures, the general sense of disapproval did not seem unwarranted. Though manager Rudi Garcia insisted Roma "did everything to score," the highest scoring team in Italy has a lot to prove this weekend after such an embarrassing display. Especially with the return of Egyptian winger Mohamed Salah from injury, Roma may not find too much difficulty putting the ball past Pepe Reina, who conceded thrice to newly promoted Bologna last weekend, but will certainly have its work cut out in defense, as they hope to contain the most dangerous striker in Italy, Gonzalo Higuain, at the San Paolo. The Napoli faithful's mouths are watering with the potential matchup of Higuain and highly criticized centre back Antonio Rudiger in mind. Sunday's Derby del Sole pits two of Europe's most electrifying teams against each other in a direct matchup for Italy's third and final Champions League spot.
Elias: Napoli and Roma are two formidable sides and with defensive frailties and exciting talents going forward; a draw seems the most logical result. 2-2
Aaron: Though Roma's recent form has been dismal, i Giallorossi will scrape out a point in Naples. 1-1
Manas: While this match might be expected to have an exciting finish, both teams have been playing poorly recently and will only come out with a point each. 2-2
Matthew: Although a Roma victory at the San Paolo seems purely inconceivable at the moment, Rudi Garcia can only be expected to pull things together to save his skin. 3-1 Roma wins
World Football Weekly
Current Standings:
Matthew 7
Aaron 5
Manas 5
Elias 3
1 point for correct result, 2 for correct scoreline