Local Author Jim Shepard Delivers Greylock Talk
December 18, 2015
Filed under Opinion
Hang on for a minute...we're trying to find some more stories you might like.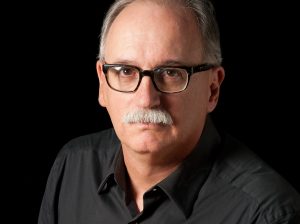 On the morning of December 16, local author Jim Shepard came to the Mt. Greylock meeting room to deliver the second Greylock Talk of the year. Shepard is a prolific and distinguished fiction writer who has published numerous short stories and novels. A professor of creative writing at Williams College, Shepard has been decorated with prestigious literary prizes such as The Story Prize and the Massachusetts Book Award and has been nominated for the National Book Award.
One of the most intriguing facets of Shepard's writing is his ability to write from the point of view of characters from many different nationalities and historical periods. In his works, Shepard has characterized the likes of Aeschylus, the ancient Greek playwright, John Entwistle, bassist for The Who, and Kenneth Donaldson, a mental patient from the 1970's, among others. In order to do this, Shepard extensively researches the historical context of his characters.
During his Greylock Talks lecture, Shepard discussed the importance of history in his work as well as his strategies for writing historical fiction. He also underscored the limitations of only writing about one's own experiences, and not exploring other subjects. According to Shepard, when writing historical fiction, "the good news is that you are already provided with a plot, you already have characters. The bad news is you already have a plot, you already have characters."
Many of the students at the lecture were impressed by Shepard's wit and clever jokes. Luc Park, a senior who attended the talk, said, "My favorite part was that he just had a great sense of humor."