Debt Exclusion Votes Upcoming in Towns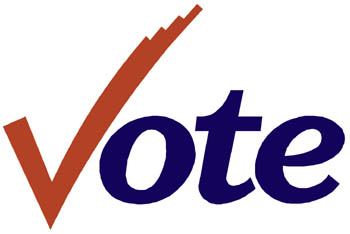 February 29, 2016
Filed under News
Hang on for a minute...we're trying to find some more stories you might like.
On Tuesday, March 1 in Williamstown and Tuesday, March 15 in Lanesborough, voters will go to the polls to determine the fate of Mt. Greylock's building project. If the vote passes, there will be a tax increase in both towns to help defray the cost of the building and construction will move forward on schedule. If the vote fails, Mt. Greylock's bid with the Massachusetts School Building Authority (MSBA) goes to the back of the waiting list, and the entire process begins anew.
Maintaining a rigid schedule for the building project is essential to maximizing efficiency. If the vote fails, the project's construction plans will have to be changed. To avoid losing  money in construction costs, money will have to be saved elsewhere to make up for the change in plans. Williamstown and Lanesborough taxpayers will be responsible for all delay-related costs, as the MSBA will not increase the grant to offset an increased budget. In addition, interest rates will only escalate for the bonding of the project, costing the towns even more money if a later vote was to pass. The towns will have also lost the money spent on a feasibility study that was conducted earlier in that year.
Two Lanesborough Selectmen are openly opposed to the project.The Select Board  sent out to every Lanesborough registered voter which found 435 voters opposed to the new school and 377 in favor. Said Senior and Lanesborough resident Nicole Jones, "I'm really not sure what the outcome will be. I think it'd be great if it worked out, especially since my little sister would be able to enjoy the new building as an upperclassman."
The Mt. Greylock School Building Committee has been working on the project since 2010.  "The Mt. Greylock School Building Committee has done a very thorough job of looking at the needs of the school, the expectations of the MSBA, and the financial concerns of the two communities as they put together this project. I just hope that people who are interested in the welfare of our educational system in these two communities take the opportunity to look at what's been put in front of them, make their decision, and vote," said Principal Mark MacDonald.
Several students have expressed frustration at the outdated nature of the building. Often citing  physical dangers, such as an asbestos lined fume hood in science classroom W415 and the collapse of the boys' locker room ceiling in 2009. "I think that the building we have now is not sustainable. Things are falling apart, things are poisonous and it's just a hostile learning environment," said senior Greta Savitsky. "I've connected so well with the students and the faculty here. I will say, though, that I think the building does hinder students' learning," added Savitsky. All registered voters are encouraged to cast their ballot.