New Faculty at Mt. Greylock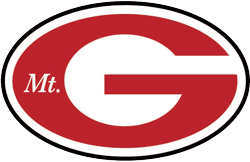 Hang on for a minute...we're trying to find some more stories you might like.
Upon returning to Mt. Greylock in early September, students have noticed several new faces around the building. Since last spring, teams of faculty, staff, students, and parents interviewed and selected seven new staff members. Eileen Belastock joins Mt. Greylock as the new Director of Academic Technology, working to assist the school community with all academic technology projects.  In the science department, Sarah Holmes, the new biology teacher is taking over for Larry Bell, who now teaches Health in addition to Anatomy & Physiology. Alexander Davis is an English teacher; this year, he is teaching 9th and 12th grade classes. Emily Leitt is the newest member of the Wellness staff. Danielle Price joined the Special Education department and will teach academic skills and provide academic support. Mt. Greylock also has two new paraprofessionals working in the Life Skills department: Danielle Tenneson and Reena Sharma. In addition to these additions, Sarah Tierney will be joining the Guidance department as a secretary in early October, replacing Donna Rioux who plans to retire on October 21.
The Greylock Echo will publish in-depth interviews with many of the new faculty members periodically throughout the year.