Winter Pep Rally Success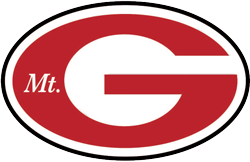 February 12, 2017
Filed under News
Hang on for a minute...we're trying to find some more stories you might like.
On Friday, February 10, the Mt. Greylock Pep Rally Committee held another pep rally. It was the first winter rally in recent memory for Mt. Greylock students. Normally, the Committee hosts a pep rally in the fall the day before homecoming. This rally was the day before Snowball, continuing the trend of a pep rally before a dance. One change for this pep rally compared to the fall one is the lack of a school-wide spirit week prior to the rally.  In the fall, students dress up in costumes all week to create a buzz and inspire school spirit.  This year, the fall spirit days were twin day, farmers vs. animals, dress like the weather day, your heroes day, and of course, red and white day. But for winter, only seniors dressed up for the week with the whole school joining them for red and white day.
The historic winter pep rally was short but filled with memorable moments.  The senior class started the rally with a creative entrance: many seniors dressed as wizards chasing a student dressed as a gorilla around the gym. Then the whole senior class bombarded the junior class with toilet paper and water, igniting the typical senior-junior pep rally rivalry.  Many of the winter sports teams performed dances and skits, but some special moments were provided by clubs that may not typically join in the pep rally festivities. The JCL held an enthusiastic rendition of a gladiator fight and the Robotics Club drove a Mt. Greylock-themed, remote-control, robotic car through the gym, much to the awe of many students.   
As smoothly as the pep rally went, it was not without controversy.  Seniors were divided over possibilities for their entrance.  At a meeting, it was suggested that students carry in flags representing their own ethnic backgrounds.  The senior class is diverse and wanted to show their diversity through the entrance. Some seniors seemed offended by the thought of waving a flag from their country while others thought the entrance would be in bad taste.  Seniors were very set in their opinions and hotly debated the issue.  According to Josh Narey, head of the Pep Rally Committee and a pep rally MC, "There was very intense discussion and people did not budge on their opinions."  But eventually the seniors decided to skip the flag-waving entrance and settled on the wizards chasing the gorilla and toilet paper toss for the entrance. The pep rally ignited arguments among seniors, but all was settled and the rally went smoothly.