A Taste of Halloween 2014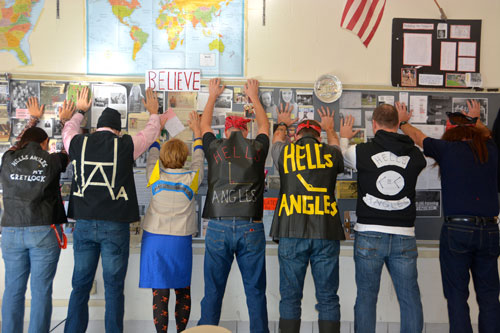 Hang on for a minute...we're trying to find some more stories you might like.
On Halloween, the hallways of Mt. Greylock transformed into a sea of characters as the senior class and some others dressed to impress. From fairies to popes, the class of 2015 certainly showed its whimsical humor. Big shoutout to the Math Department for killing it with their "Hell's Angles" attire. Below are some highlights from the day.
[metaslider id=878]