Girls' Basketball Drops Close Contest to PHS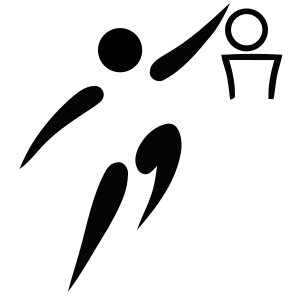 January 8, 2015
Filed under Sports
Hang on for a minute...we're trying to find some more stories you might like.
On Tuesday, January 6 in the Mountie Dome, a solid Pittsfield Lady Generals team edged the struggling Mounties by a close margin, 52-46. Mt. Greylock, now 2-5, has dropped three in a row and a total of four games by single-digits. Head coach Paul Barrett and his squad must figure out how to turn their season around, starting with their next matchup against the Drury Blue Devils.
The Mounties and the Generals played an even first quarter that was relatively low-scoring. Both junior guard Arianna Walden and sophomore forward Sarah Stripp came out aggressively. Stripp and Walden attempted to slash to the hoop on a few consecutive possessions and, late in the first, Stripp nailed a key three-pointer to keep the game close. After eight minutes of play, the Mounties trailed 9-8. At the beginning of the second quarter, senior superstar guard Lucy Barrett tried to gain control of the game. She finished with a game-high 27 points. The second quarter went the Generals way largely in part due to the offensive efforts of Pittsfield sophomore point guard Peyton Steinman. Matching Steinman's intensity was Mt. Greylock freshman guard Caroline Flynn, who came off the bench early in the second quarter. Flynn provided the Mounties with a much needed spark, but they still trailed by twelve at the half. The third quarter could have been the turning point for the Mounties, who played their best basketball for those eight minutes. Despite the ample amount of turnovers and fouls, the Mounties cut deep into Pittsfield's lead behind the phenomenal defensive effort of junior guard Haley Reinhard. Reinhard effectively shut down Steinman and disrupted her abilities to run the Generals' offense. "Haley did a really nice job of keeping Peyton [Steinman] in front of her. I always know Haley is going to play her heart out and there's not much more you can ask for. I'm proud of Haley's defensive efforts. She helped get us back in the game on the defensive end," noted Barrett. In the fourth quarter, the Mounties continued to press on the Generals and slowly cut into the lead. Barrett and Stripp nailed key three-pointers late in the fourth to inch closer, but it was too little too late.
Surely, another close loss could cause all sorts of frustration and disappointment for the Mounties. Mt. Greylock will continues to focus on the next opponent, however, before the team moves on, Barrett reflected on the frustration that has set in, "The most frustrating part is that we played a solid second half of basketball [against Pittsfield] but we aren't playing disciplined and are playing frantic in the first half. We get down and then have to play catch up. To finish games and win, we can't play that way. We need to play all four quarters of our basketball. We're a relatively young team and make many rookie mistakes. Plain and simple, we just didn't execute well enough."
In order to move on, Stripp said, "We just need to keep our heads up and continue to work hard in practice. It's important for us to forget about the losses and move forward and think about what we can do to win our upcoming games."
On Friday, January 9, Barrett, Stripp, and the rest of the Mounties look to garner a key win against Drury and keep their playoff hopes alive.