Super Bowl Preview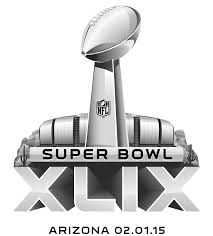 January 29, 2015
Filed under Sports
Hang on for a minute...we're trying to find some more stories you might like.
The 2014-2015 NFL season culminates with Super Bowl XLIX (49) at University of Phoenix Stadium in Glendale, Arizona. In the most anticipated matchup of the season, the AFC champion, New England Patriots are pitted against the NFC champion, the Seattle Seahawks. After much controversy in both conference championship games surrounding the two winners, both teams survived "media day" and stayed focus on their game plan and preparation for one another. The Patriots' utilization of their balanced offense and physical defense will certainly give Seattle fits as they attempt to counter with their run-heavy offense and defense that prides itself on pass coverage. For the second straight year, two number one seeds meet in the big game. Will Seattle repeat as champions? Or, will the Patriots garner their fourth Super Bowl title? We will all find out soon enough this Sunday at 6:30 PM.
The Rundown:
As a New England fan, it would mean everything if the Patriots could put behind their recent Super Bowl blues by beating those prissy squids from Seattle. There is no better year than this year for the Patriots to win the Super Bowl. I mean come on! They've consistently showed that they've been the best team in the NFL since. . .week five.
The real improvement this year came on the defensive side of the ball with the addition of two excellent cornerbacks, Darrelle Revis, and the physical Brandon Browner to compliment the already solid front seven. Quarterback Russell Wilson and the rest of the Seahawks offense will have to scheme their way around Patriots defensive coordinator Matt Patricia and his variety of coverages and blitzes. If the Patriots can get the Seahawks offense off the field before their magic fairy dust kicks into action like it did against the Green Bay Packers in the NFC Championship game, then New England should be able to control the game. As long as Brady and the boys can perform like they usually do, by mixing their elite aerial attack with the power run game of Legarrette Blount, arguably the toughest running back in the league, then the Patriots will have no trouble outscoring the Seahawks. Blount, Shane Vereen, and the rest of the Patriots running backs need to take advantage of the Seahawks' mediocre front seven. Blount has a superhuman ability to break multiple tackles with ease, and is able to juke out defenders despite his large frame. A mix of short screens to speedy to receivers Julian Edelman and Danny Amendola as well as deep balls to Brandon Lafell and the almighty, yet slightly erratic Rob Gronkowski, should get many points on the board for New England. Marshawn Lynch and the Seahawks better bring their run game because Browner, Revis, Devin McCourty, and Patrick Chung are more than prepared to shut down Seattle receivers Jermaine Kearse and Doug Baldwin.

The Pick: Patriots 35, Seahawks 30