Mounties Drop Third Straight with Loss to Lenox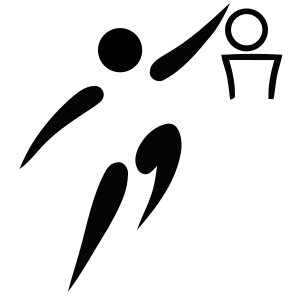 February 12, 2015
Filed under Sports
Hang on for a minute...we're trying to find some more stories you might like.
The Mounties boys basketball team enter Wednesday night's game against Lenox (11-5) with a record of 10-7. After qualifying for the Western Massachusetts tournament on February 3rd against Lee, Mt. Greylock lost two straight games to Turners Falls and Taconic.
The first time the Mounties and the Millionaires matched up, it was an instant classic and perhaps the most exciting game of the regular season so far in Berkshire County. Mt. Greylock stole the win on the road in overtime 83-81. The showdown included one game-tying buzzer-beater made by senior center Jake Benzinger at the end of the fourth quarter and one game-winning buzzer-beater courtesy of senior forward Ian Brink in overtime.
The Mounties looked to regroup and capture a meaningful second win against Lenox, but the team could not control Lenox's abilities of slashing to hoop to earn points plus foul shots. The Millionaires outplayed the Mounties by a close margin, garnering them their 12th win. Lenox, as usual, earned most of their points from top scoring guards, Bailey Patella and Evan Lanoue who had 20 and 22 points respectively. On the Mounties side, senior guard Emmett Shepard led the way with 14 points, followed by senior guard Eric Hirsch who had 11.
Eager to get back on track with a win and perhaps close out the regular season on a high note, the Mounties travel to the Boys' and Girls' Club on Friday, February 13th to play St. Joseph's. On Tuesday, February 17th, Mt. Greylock will host Monument Mountain on senior night for their final game of the regular season.