Boys' Basketball Ousted By Hoosac Valley in Quarterfinals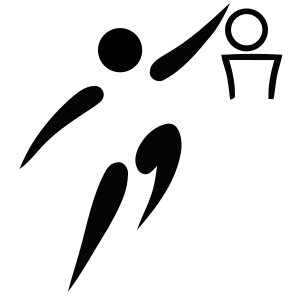 February 27, 2015
Filed under Sports
Hang on for a minute...we're trying to find some more stories you might like.
On Thursday, February 26th, the battle-tested and seventh-seeded Mounties boys' basketball team traveled to second-seeded Hoosac Valley to play a much anticipated Western Massachusetts Division III quarterfinal game to earn a bid to the semifinals at Curry Hicks Cage on the campus of UMass-Amherst. The first time these two teams squared-off, the Mounties earned an amphatic win over Hoosac in overtime in the Mountie Dome. A few games later at Hoosac Valley, Mt. Greylock struggled on offense and lost by 15.
The third matchup was different however and the Hurricanes prevailed by a score of 52-48. At the half Mt. Greylock was trailing by ten, but put together a strong comeback that came up short late in the fourth quarter. In their final game as Mounties, seniors Ian Brink and Eric Hirsch netted team highs of 19 and 10 points respectively.
Head coach Bob Thistle and the rest of the Mounties coaches now turn their attention to the offseason and prepare for the winter of 2015 when they will lead a new Mt. Greylock squad with returning players, Cal Filson, Zach Ronnow, Aaron Ronnow, Pat Storie, Sean McCormack, and Sam Dils.