An Interview with Liza Barrett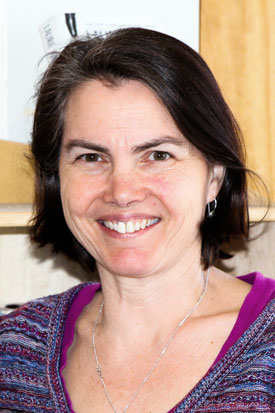 Hang on for a minute...we're trying to find some more stories you might like.
The Echo sat down with seventh grade English teacher Liza Barrett to discuss her being awarded the seventh through twelfth grade 2015 Berkshire County Educator of The Year Award, which was determined by MCLA and local superintendents. Three levels of education were recognized: birth through second grade, third through sixth grades, and seventh through twelfth grades. The award is given to those teachers who have shown exceptional care and skill within their work. While discussing Barrett's remarkable milestone, the Echo also obtained an inside look on her teaching methods and techniques.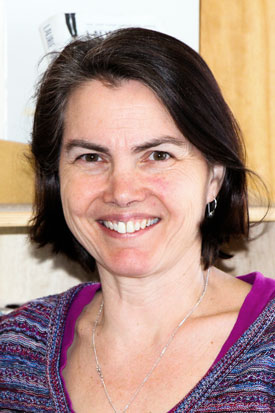 Echo: Since you received this award, do you feel the bar has been raised?
Barrett: First, I just want to say something that was in my speech last night: it is a little uncomfortable to receive an award such as this when you can think of so many amazing and inspiring and incredible teachers that you work with and know around the country, and you kind of think "why me?" when all of these people are deserving of this award. It is a really nice honor that they give it and that somebody does win it, but it's a little uncomfortable to win when you have so many colleagues and other friends in education that deserve it just as much if not more than you do. But to answer your question about the bar being raised, I would say no, because you get up every day and try to do your very best job in the classroom and to be the best teacher you can be. Obviously some days are better than others, but in general, you try your best every day and instead of feeling pressure from this award, it just feels like more of a celebration of what we do. Sure, it makes you want to keep it up, but I think I would feel that way even without the award.
Echo: So what is your goal when you walk into the classroom everyday?
Barrett: Well, my first goal is to hear every voice every day. It doesn't always happen, but it's the goal, and it's awesome that it happens as often as it does. In a middle school classroom, it doesn't matter the size of the classroom–the goal would be to hear every voice every day and to make sure that everyone is, at some level, engaged in what you're doing. My other goal is to just enjoy it and to make sure that every day, when the kids walk out, they have gained something valuable. Another goal for the year is that the students really enjoy the class because they are going to learn more if they are comfortable, and it's very important to me that students are comfortable learning in my classroom and the environment. That's actually what I did my whole master's thesis on a couple years ago– the climate of the classroom.
Echo: With that said, you've been teaching for twenty-eight years. How do you keep yourself interested and so involved?
Barrett: I love kids; I love writing; I love the written word the power and the magic of words. Spoken, written, and I love seeing a student who doesn't like to read discover a book that they actually do like. I like when a student who doesn't think that he or she is a great writer suddenly writes something they are proud of. Also, helping students find and develop their voice on paper is one of the most rewarding things that you could ever imagine. It's powerful. So to be a part of that, how do you not stay excited? And another thing is, as much as we all complain about all the grading and that you feel like you spend half your life grading, I do realize that grading a student's essay is actually a privilege because throughout the essay, the student actually invited me into their world and allows me to help them grow as a writer and as a person. You really get to know students through their writing.
Echo: Does your curriculum stay the same from year to year or is it ever changing?
Barrett: I have a few staples that have become the units and things that students love, although every single unit, whether or not I do it over and over again, is tweaked every single year. I don't think I've taught a unit for twenty-eight years anywhere the same way one year to the next. But the MCAS Madness unit is a staple and a favorite; however, as the test changes I will be shifting that unit as well. You have to change it up. I remember I did A Day No Pigs Would Die for years, and I got tired of that book so I switched to another book. Last year, I was fortunate enough to receive a grant or a gift to get the copies of the book Wonder by RJ Palacio, and a local family agreed to donate one hundred books so I could add that unit next year. Some units stay the same, some units change, but I do have my staples.
Echo: So this is just kind of a question that I personally have, but do you still do the portfolio project?
Barrett: Yes, I will never give up the Portfolio.
Echo: I still have mine actually!
Barrett: I have thirty-three year olds telling me, "I just moved and I found my portfolio and I sat down on the floor of the bedroom and spent the next two hours reading my middle school portfolio." And that middle school portfolio becomes a lasting document of who you were at that time in your life because the seventh and eighth grade writings that Ms. Dupee and I do often really reveal a lot of who you are. And you can watch your own voice develop when you reread that portfolio. The reflective piece is a very important piece at the end of seventh grade and at the end of your two middle school years. The value of self reflection in my students will make me never give up the portfolio. It's what I hear most about from former students.
Echo: The last two questions are kind of broad, but the first question: what is one thing you could change about the educational system what would it be?
Barrett: The high stakes testing. Sure, we have fun with MCAS Madness, but we would rather not have it. I mean, as long as we have testing I will make the preparation for it as fun as I can make it while still doing the important work. Because if the test is going to be used as a measurement, then I want to help my students do the best that they can do. But in my ideal world there would be no test, and there would be no MCAS Madness, and there would be some other fun unit. As much as I make the best of it, I wish it wasn't here.
Echo: Okay, the last question is a branch off of that question: if you could change one thing globally, what would it be?
Barrett: That every child in the entire world had an opportunity for an education, and that every child would have the opportunity to become the best person that they can be. That every child would have the opportunity to learn and to grow, and without an education, I don't think many have that opportunity. Can I say that any better?
Echo: I think you said it pretty well.
Barrett: I mean, the fact that there are children who just don't get to learn, you know? That every child has the opportunity to reach their full potential. And have a safe and meaningful education.
Echo: It's interesting because when education is required we don't want it.
Barrett: I was just going to add that, that so many students who have it take it for granted, so many students around the country who have an opportunity for good education take it for granted and there are so many kids who are just dying to learn who would be thrilled to have a book. I think in every child that there is a natural curiosity and desire to know.