Interview: R.E.V. Club Emerges at Greylock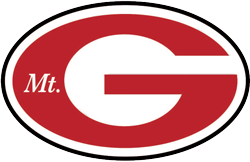 Hang on for a minute...we're trying to find some more stories you might like.
The Echo met with Karen McComish, a junior who has helped to start R.E.V., a new club at Greylock.
Echo: What is R.E.V.?
McComish: R.E.V. stands for Register, Educate, and Vote. Our mission is to pre-register and register all high schoolers to vote and to educate everyone on political issues whether they be local, national, or international. We are trying to educate ourselves and the rest of the school on the issues that pertain to the upcoming elections so that we know exactly what we are voting for.
Echo: Why was it started?
McComish: It was started after a group of students from our school attended the March for Our Lives in Washington, D.C. One of the speakers at the March came up with the acronym. We decided to apply it to our organization, but we wanted to turn it into a group that focuses on political issues without making them partisan. We wanted to follow the R.E.V. format to focus on several issues, not just those presented at the march. Similarly, we wanted to follow the local Greylock Together model to create a group of active and engaged students committed to justice in our community.  
Echo: Who can be a member of the group?
Anyone! Middle schoolers, teachers, and high schoolers can all join. While they might not be able to vote, they can still educate themselves and be knowledgeable about current events and issues in the world. Making voters aware when they are younger makes them more politically aware as adults, and being civically involved in your community is extremely important. And they can always pre-register!
Echo: How are you going to include everyone's different viewpoints?
We are simply providing information for members and helping them make use of their rights as Americans. Our club is nonpartisan; we want to make sure that when do vote they are making fully informed decisions.
Echo: What is your greater goal?
We want to create a framework for Mt. Greylock students to cultivate their own opinions and support what they are passionate about, no matter the issue or viewpoint. We want people to feel like they have a voice – whether or not they can vote – and to learn that being politically active can be a liberating experience. We want voting to turn into a celebration and be less of a time of intimidation. With knowledge, there is power.