World Football Weekly: 9/11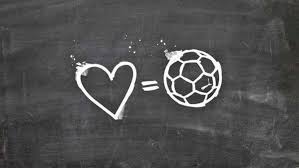 September 11, 2015
Filed under Sports
Hang on for a minute...we're trying to find some more stories you might like.
Column by: Aaron Kleiner, Elias Sekkal, Manas Jain, Matthew Kleiner
Each week, The Echo's own football pundits will discuss two of Europe's biggest matches at the weekend and make their predictions
Manchester United-Liverpool
Standing in the table at equal points, both teams are out to catch Manuel Pellegrini's elusive Manchester City side. Dismal performances against Newcastle and Swansea have overshadowed United's relatively strong start to the current campaign. As September rolls on, United's manager Louis Van Gaal can only be hoping to leave the distractions of the transfer market rumours behind and concentrate on molding a functional squad. While many see Van Gaal's summer as a complete failure, new Italian Matteo Darmian has been impressive in his right full back role, and the midfield couple of Bastian Schweinsteiger and Morgan Schneiderlin was certainly not a disappointing investment. However, Wayne Rooney has not yet found his form this term, and Memphis Depay seems incapable of recreating his brilliance from the recent Champions League qualifiers in domestic competition. This tie may well tell how much (or little) the Red Devils miss new Paris boy Angel Di Maria against a Liverpool squad that has begun to show some serious holes defensively. Liverpool's season has also turned south lately and they will certainly be looking to purge the demons from the 3-0 home loss to West Ham before the break. Brendan Rodgers' big-name signing, Cristian Benteke, managed to put himself on the scoresheets on his debut but for the most part has not found many ways to get his offense firing. The Reds showed some serious disciplinary problems and fell into spells of general carelessness at Anfield the other day. Rodgers can only hope that national team training camps have served his boys well.
Aaron: Liverpool will have chances, but the atmosphere at Old Trafford will see United win this tie by a considerable margin. 2-0 Manchester United wins
Matthew: If ever there were a match destined to finish in a 0-0 draw, it is this one. Both teams will play very conservatively, hoping to take home a point against another 'big team.' 0-0
Elias: These two sides have great potential and developing skill within their attack, meaning each team will see chances, albeit limited, and when there are chances, there are goals. 1-1
Manas: It will be a well-fought duel till the end with few chances on goal, but expect a late finish by a promising Cristian Benteke, giving Liverpool a much-needed win. 1-0 Liverpool wins
Inter-Milan
After Inter signed Geoffrey Kondogdia from Monaco in June of 2015 for a massive 40 million euro fee, many of the Milan faithful were left frustrated and discouraged. Arguably the best young midfielder on the planet looked at multiple points to be on the verge of penning a contract with the Rossoneri, only to be whisked away by Inter after a fierce bidding war. The bitter taste this transfer saga left in the mouths of Milan supporters must seem all too familiar after the recent antics of Silvio Berlusconi and company. Since the sale of Zlatan Ibrahimovic in 2012, Andrea Galliani's market acumen, once regarded as the world's finest, has been mocked by spectators across the globe. With the failures of big-money buys like Fernando Torres, Keisuke Honda, and Alex all in the past few years, Milan has lost its status as one of the finest sides in world football, and is now trying to shake off two seasons spent languishing in the mid-table. To make matters worse for Il Diavolo, a terribly unsuccessful summer which saw world class talents such as Jackson Martinez fall through the hands of Galliani and his administration further underscores the financial superiority of their cross-town rivals, who shrewdly brought the likes of Stevan Jovetic and Adem Ljajic into their ranks. While Milan continues to solidify its reputation as the laughing stock of Italy every time the transfer window opens, Inter is showing auspicious signs of an imminent return to the forefront of European football. Boasting a star-studded lineup including Andrea Ranocchia, Fredy Guarin and of course Mauro Icardi, as well as new financial stability under the  reinvestment of Indonesian billionaire Erik Thohir, the Nerazzuri seem miles ahead of their intra-city enemies. With two victories from two already in the current campaign, both inspired by late Stevan Jovetic heroics, Inter certainly seem to have the momentum heading into this massive clash. However, that is not to underestimate Sinisa Mihajlovic's reshaped Milan side. Attacking duo Carlos Bacca and Luiz Adriano are among the most technically gifted in the game, and, as they demonstrated in a 2-1 victory over Empoli last weekend, can create their own chances without help from Milan's stumbling midfield. The addition of Mario Balotelli to the strike force will also be helpful. Although the storied Derby della Madonnina has lost some of its charm due to the recent domestic struggles of both Milan giants, the atmosphere at the San Siro on derby day never fails to impress. In what should be an electric, exciting match, both sides have much to prove.
Aaron: This first derby of the current campaign will prove that Inter are well ahead of their rivals. 3-1 Inter wins
Matthew: Inter's six points out of two matches are horribly misleading and Mihaijlovic can only be expected to pull things together for derby day. 1-1
Elias: With both sides having a shaky start to the campaign, Milan and Inter will want to get all three points, but Inter's impressive midfield and attack will edge out the hopeful Rossoneri. 2-1 Inter wins
Manas: The highlight of the season may have come too early for both of these sides with poor performances thus far in their campaigns, but derby day should bring out the potential in Milan's new and improved squad, earning them a vital victory. 2-1 Milan wins
World Football Weekly
Current Standings:
Aaron: 0
Elias: 0
Manas: 0
Matthew: 0
1 point for correct result, 2 for correct scoreline