World Football Weekly: 9/25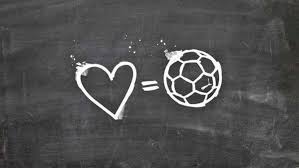 September 25, 2015
Filed under Sports
Hang on for a minute...we're trying to find some more stories you might like.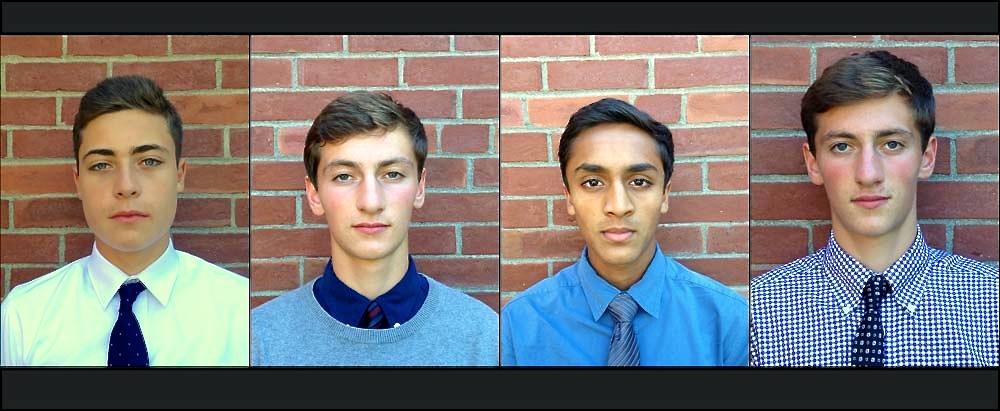 Column by: Elias Sekkal, Aaron Kleiner, Manas Jain, Matthew Kleiner
Each week, The Echo's own football pundits will discuss two of Europe's biggest matches at the weekend and make their predictions
Manchester City-Tottenham
When Manuel Pelligrini told reporters in August that he expected to be sacked if Manchester City failed to win the Premiership this year, he did not elicit a strong reaction of incredulity. The Chilean garnered the club its fourth title in 2014, just two years after Mancini's side had conquered the pinnacle of English football. He has since developed, with help from Sheikh Mastour's fortune, one of the most potent lineups in all of Europe. Two seasons in a row without taking home the trophy would be inadequate for a City administration looking to create an Alex Fergusen-esque dynasty. Fortunately for the former Malaga boss, his boys got off to a roaring start this term, while other perennial contenders continue to falter. The Citizens saw their first loss of the campaign at the weekend against a strong West Ham United. They had started off the term in phenomenal fashion, winning confidently their first five fixtures, which included a 3-0 destruction of Chelsea in August, and received another boost of morale with a powerful display against Sunderland Wednesday night in a Capital One Cup matchup. Tottenham will certainly have their hands full, trying to contain the strongest attacking force in the country. It will be interesting to watch the pair of Belgian centre-halves, Toby Alderweireld and Jan Vertonghen, as they struggle to hold the likes of Sergio Aguero and Raheem Sterling in check. Harry Kane has been putting in consistently strong performances up front for Spurs this term, but his zero goals in five league matches have many starting to suspect he may never replicate his form from the 2014-2015 campaign. Mauricio Pochettino's team hasn't met another quality side since its 1-0 loss to Manchester United on Matchday One, yet it still hover in the mid table after disappointing draws against Leicester, Stoke, and Everton. Tottenham will be out for all three points Saturday, but against a heavily-favoured City side, Pochettino will have to keep his boys disciplined and sharp to get a result.
Elias: Despite falling to West Ham United last time out, the star studded City will bounce back in style. 3-0 Manchester City wins
Matthew: Pellegrini has extraordinary depth to choose from in every position. Tottenham poses no threat to Yaya Toure and co. 2-0 Manchester City wins
Aaron: Spurs have an unfortunate tendency to underperform against big sides. City will brush away Tottenham at White Hart Lane. 3-1 Manchester City
Manas: Harry Kane is a one time wonder and, without his goalscoring ability, Tottenham will fail to find the back of the net against a successful Manchester City squad. 1-0 Manchester City wins
Inter-Fiorentina
After the departure of Vincenzo Montella from the Fiorentina bench in the summer of 2015, La Viola supporters and players alike were filled with disbelief and disappointment. Three successful seasons at the helm of the Tuscan outfit saw Montella rise in status from a provincial manager to one of the most acute tacticians on the peninsula, garnering praise from all corners of the footballing world. Apparently, an eighth-place finish in the Serie A was simply inexcusable for ambitious owner Andrea della Valle, who sent the 40-year-old packing his bags immediately after the final match day of last year's campaign. While many of the Fiorentina faithful were left in outrage, della Valle quickly got to work on revitalizing the fallen club. The summer break saw the arrivals of veteran manager Paulo Sousa, Atletico Madrid star Mario Suarez, and the return of experienced frontman Giuseppe Rossi from injury. So far this term, La Viola have been in outstanding form, coming off a dominant midweek victory over Bologna. After the July exit of striker Mario Gomez, I Gigliati look to have found an even more potent goalscorer in Nikola Kalinic. The ex-Dnipro forward has been instrumental in La Viola's recent run of domestic dominance which sees them now second in the table, only behind this weekend's adversary, Inter. With five wins from five in the current campaign, the Nerazzurri are sitting pretty at the top of the Italian first division. Roberto Mancini's disciplined Inter has showed few weaknesses in these first few weeks, and a nineteenth scudetto seems not at all out of reach for Il Biscione. This clash between the top two sides in the table could be an early indicator for how far Mauro Icardi and his colleagues can run this campaign.
Elias: A strong and determined Inter side has been fantastic so far in the Serie A campaign, and though Fiorentina is never an easy opponent, it should come away with a win. 2-1 Inter wins
Matthew: Inter cannot keep up its unbeaten run. Fiorentina is leagues ahead of i Nerazzurri in terms of potential. 2-1 Fiorentina wins
Aaron: Inter's reliance on Stevan Jovetic will become apparent against a Fiorentina side that will know how to defend their ex-striker. 1-0 Fiorentina wins
Manas: Inter has been lucky not to have been beaten thus far. Expect Fiorentina to keep up their brilliant run on the pitch. 1-0 Fiorentina wins
World Football Weekly
Current Standings:
Aaron 2
Elias 1
Matthew 1
Manas 0
1 point for correct result, 2 for correct scoreline