World Football Weekly: 10/16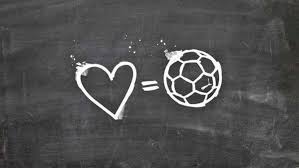 October 16, 2015
Filed under Sports
Hang on for a minute...we're trying to find some more stories you might like.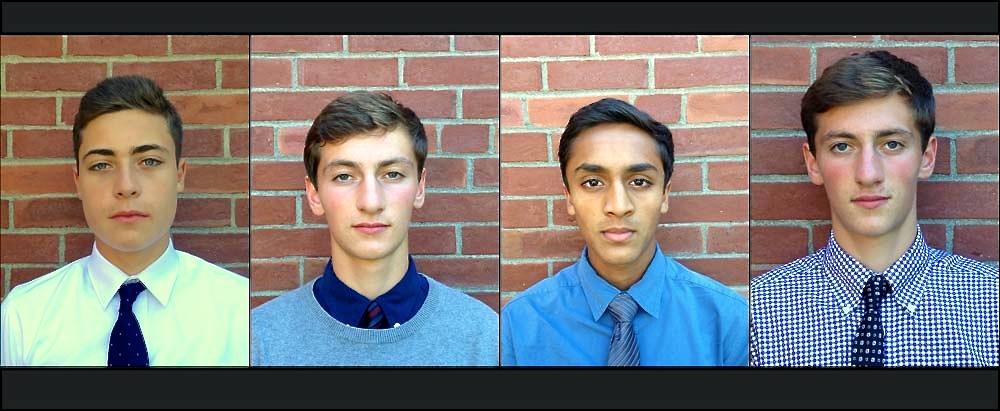 Column by: Elias Sekkal, Aaron Kleiner, Manas Jain, Matthew Kleiner
Each week, The Echo's own football pundits will discuss two of Europe's biggest matches at the weekend and make their predictions
Everton-Manchester United
When manager Roberto Martinez brought Everton to a well-deserved fifth-place finish in the 2013-14 campaign, many suspected it was just the beginning of a highly successful stay for the Spanish boss. After the summer of 2014, however, things turned quickly sour. Martinez's second year at the helm saw his side drop six spots from the previous term, finishing below the likes of Stoke City and Crystal Palace. But the Everton directors' continued faith in their misfiring manager meant that the former Wigan head would be granted another year to prove his worth. As the new campaign begins to gather steam, the Toffies can only be glad with this conservative choice. Martinez managed to keep Romelu Lukaku, Leighton Baines, and Phil Jagielka at the club through the summer transfer window, and with help from the immense talent at his disposal, he garnered his side several impressive results this term, including a 3-1 victory over Chelsea in September. Saturday's opponent, United, will be looking to forget a truly humiliating 3-0 loss to Arsenal before the international break. A string of five consecutive victories had carried the Red Devils to third in the English top flight, but the the ignominious defeat at the Emirates punched a serious hole in Van Gaal's side's confidence. Only three points against a middling side like Everton will suffice for a squad looking to catch crosstown rivals Manchester City.
Aaron: Everton's extraordinary recent run will come to a halt against a stronger United side. 3-1 Manchester United wins
Elias: In an interesting matchup, Manchester United are hoping to bounce back from a shambolic display against Arsenal last matchday, while Martinez's men hope to move up the table and continue their solid campaign with a win against a Champions League opponent. 1-0 Everton wins
Manas: Everton is a class outfit that has again and again proven that it can beat out top teams in the league and will show its worth once again at their home field versus United. 2-0 Everton wins
Matthew: United is strong, and hopefully a productive international break helped give Van Gaal's boys some much-needed rest after last week's affair. 1-0 Manchester United wins
Inter-Juventus
Juventus enjoyed one of the most successful campaigns in football history last term, falling just one match short of completing a continental treble. Dominance in both the domestic league and the Italian Cup, as well as a deep run in the Champions League, gave the Bianconeri faithful a sense of pride unheard of since the pre-Calciopoli era. Led by international stars Carlos Tevez and Arturo Vidal and boss Massimiliano Allegri, Juve proved one of the most talented and organized sides in Europe. However, at the opening of the summer transfer window in June of 2015, matters immediately went from bad to worse for the "Old Lady." Both Vidal and Tevez asked to be sold abroad, and shortly afterward, midfield maestro Andrea Pirlo decided to end his illustrious career in Italy with a move to America. The loss of three world-class players left the Juventus administration with serious holes to fill before the upcoming campaign. Shrewd as always, sporting director Beppe Marrota quickly brought the likes of Mario Mandzukic, Sami Khedira, and Hernanes into the squad. But as the current term matures, it is becoming clearer how much this side misses the continuity and consistency of the last four years' scudetto-winning Juventus outfits. Allegri's squad now sits at eleventh in the table and needs a strong display against a faltering Inter to regain any hopes of a record fifth straight Italian championship. As Juve struggles to earn points in domestic competition, it already boasts two impressive performances in the Champions League thus far this term, and can only be expected to come out sharp Sunday with the return of Khedira from injury.
Aaron: Juve is much improved with the returns of Claudio Marchisio and Sami Khedira, and Inter still hasn't fully recovered from a four goal demolition at the hands of Fiorentina earlier this month. 2-1 Juventus wins
Elias: Juventus will almost certainly continue its poor form despite gaining solid results in the Champions League and Inter will look to improve slightly after dropping points to Sampdoria last week. 2-1 Inter wins
Manas: While Inter is proving their ability to win games thus far this season, its clash with a solid Juventus squad will be a well fought draw. 1-1
Matthew: I bianconeri need the three points but they will once again come up short against Icardi and co. 2-2
World Football Weekly
Current Standings:
Aaron 3
Elias 2
Matthew 2
Manas 1
1 point for correct result, 2 for correct scoreline