SZA's New Album Fresh and Bright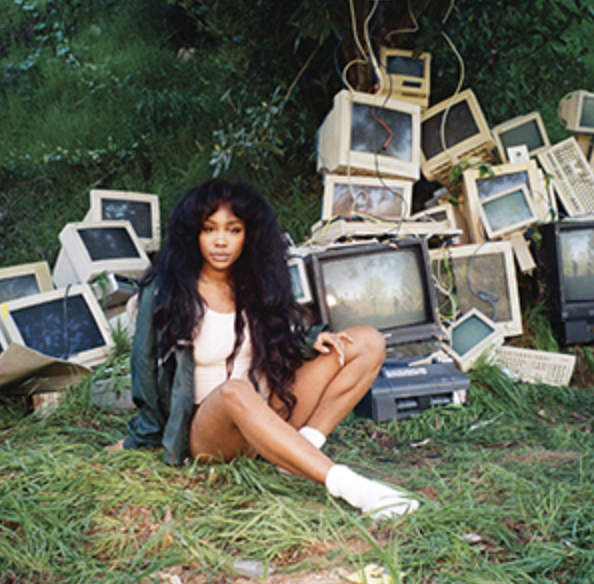 Hang on for a minute...we're trying to find some more stories you might like.
SZA's debut album, named Ctrl, explores romance with a vulnerability that is simultaneously inviting and enlightening. Released in June 2017, Ctrl explores themes of modern relationships, mental illness, and coping with growing older, all while sticking to fresh and bright R&B beats laced with guitar.
Her songs are catchy, each one beginning with an captivating intro, each one unique and bringing a slightly different mood than the one before. While the music is sensual and resonant, it's her voice that brings attention to her sound. It flows effortlessly among the words she sings. Her near whisper in "Doves in The Wind" is almost a purr, in "Love Galore," she spills her soul, her silky-soft words aching with lyrics that many can relate to: "Why you bother me when you know you don't know me?" and then replying with the simple answer that love is "all that we got."
SZA isn't afraid to be critical of herself or others. She explores the less enjoyable side of relationships and strays away from the idea of the picture-perfect man and woman. "My man, is your man, heard its her man too," is the main lyric of "The Weekend." She sings about being with men who may or may not be in relationships, and this is her only pitfall – some women are undoubtedly angered by her openness towards behaving on the less loyal side. However, she is able to balance this on her album, talking about both women and men on each side of the relationship, and this ability to be both open and remorseful about experiences in modern romance is something that needs to be heard.
SZA expands on her themes, not limiting them to parties and dating, talking about growing old and struggling as a young adult in "20 Something" and mental illnesses in "Normal Girl." She is courageous in her confessions, not afraid to show emotion, and raw in her descriptions. Her album is one that a listener can never tire of, each new listen bringing a new sound, note, and meaning to the song. Overall, a solid 8.7 out of 10.