Girls' Lacrosse Earns Wins in Early Season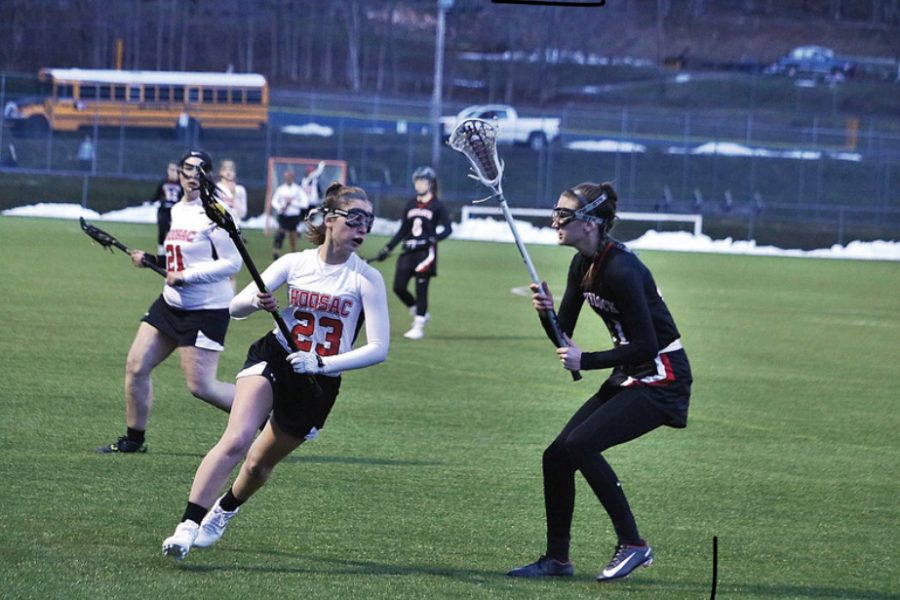 Vacation has ended. The snow has melted. It finally feels like April, which means that spring sports are now in full swing. Some teams have struggled to get in as many events as they would have hoped. The girls' lacrosse team, however, has managed to compete in five early season matchups, handily winning three of them and seeing close losses in the others. Under the direction of Lindsey von Holtz, who is entering her seventh year of coaching the team, the girls, led by seniors Emma Polumbo, Lauren Howard, Carolyn Flynn, Kristen Aliberti, and Gabby Orpin, are "possibly the best team on paper that we've seen in a while," according to von Holtz.
The team entered the season with a bang, earning a 14-10 win over Hoosac Valley. Leading in the scoring was Flynn, who totaled five goals by the end of the day. Following Flynn was freshman Carolyn Jones with four. Howard, Polumbo, and freshman Emma Stevens also scored to lead the Mounties to victory. "Hoosac is a really strong team this year, so it was a really good game to start out with," says von Holtz. "We had to work for it, and playing a game in which you have to work hard for and come from behind is a really good way to start off the season."
A week later, the team took another victory, this time from Hoosac, by a large margin – 15-1. Instrumental in this effort were again Polumbo, Flynn, and Jones, scoring four, three, and one goal, respectively, in addition to junior Claire Sheedy, who added two. Following two tight losses against Mount Anthony (8-15) and East Longmeadow (8-11), the girls came back on Tuesday to snatch a 15-8 win against Wahconah. Once again, Jones played a significant role. The underclassman scored five goals, and Polumbo and Flynn scored four each. Senior Autumn Delorey and freshman Jayden Johnson each contributed five saves, helping the team reach its third win of the season.
According to von Holtz, not only the team but also the league is evolving and growing: "Wahconah will always be a challenge. Hoosac is much stronger this year than they have been in the past, which is really exciting for the league. It looks like every team in the league this year will have both varsity and JV this year. This is all great, because the stronger our league is, the better the regular season is, which helps to prepare us more for the postseason." In any case, the girls' lacrosse team has proven itself in its first matchups of the spring. An exciting season is guaranteed.
About the Writer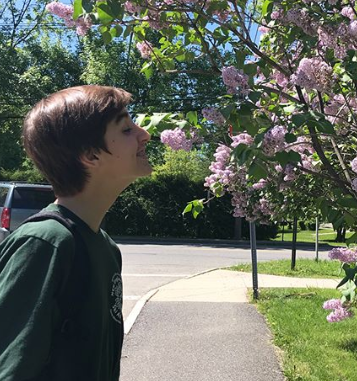 Owen Tucker-Smith, Editor-in-Chief
Owen has been on Echo staff for three years. When not writing, editing, and publishing stories, he can be found doing nerdy things (playing the piano,...