Season Preview: Co-op Hockey Team Reshuffled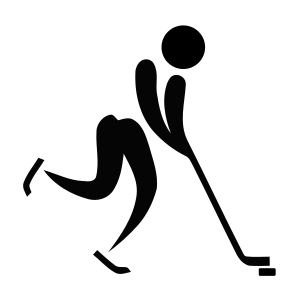 December 4, 2018
Filed under Sports
Hang on for a minute...we're trying to find some more stories you might like.
For their second season together, boys and girls from Mt. Greylock will participate in Northern Berkshire County's cooperative team hosted by Drury High School. Up until last year, Wahconah Regional High School hosted a co-op team with members from Mt. Greylock, Drury, Hoosac, and McCann. After a reshuffle of teams due to Taconic's low numbers, Pittsfield and Taconic joined Wahconah's team, while Drury stepped up to be the host that invited players from Mt. Greylock, McCann, and Hoosac. Now having North, Central, and South County teams, the three will compete against each other, as well as against Belchertown, Easthampton, Greenfield, and St. Mary's of Westfield.
Coach Kevin Ellingwood, a former Mt. Greylock and Williams College hockey player, is continuing to coach for his second year. Last year, the team never lost to another Berkshire county team, and they would like to keep it this way, according to senior Toby Ellingwood. Captains are still undetermined, but as a senior, Ellingwood looks forward to his second and final season with his team because he finds it to be "nice to play with other kids apart from just Greylock kids." According to Ellingwood, "sometimes it's difficult to have to travel for practice every day, but it's worth it."
Unfortunately, still recovering from a leg injury due to football, Brennan McGowan will most likely be out for the total of the season, but "looks forward to watching and cheering on [his] teammates." The team is sad to have lost Brennan, as well as last year's senior, Hoby MacWhinnie. Hoby is continuing to play hockey at Thomas College this year, and will be missed for his excellent skills.
With approximately twenty games this season, the team's first matchup is on December 8 at 7:00 at their home rink, Peter W. Foote Vietnam Veterans Memorial Skating Rink, against Wahconah.